AARON LOPRESTI'S WRAITH OF GOD: BLOOD HUNTERS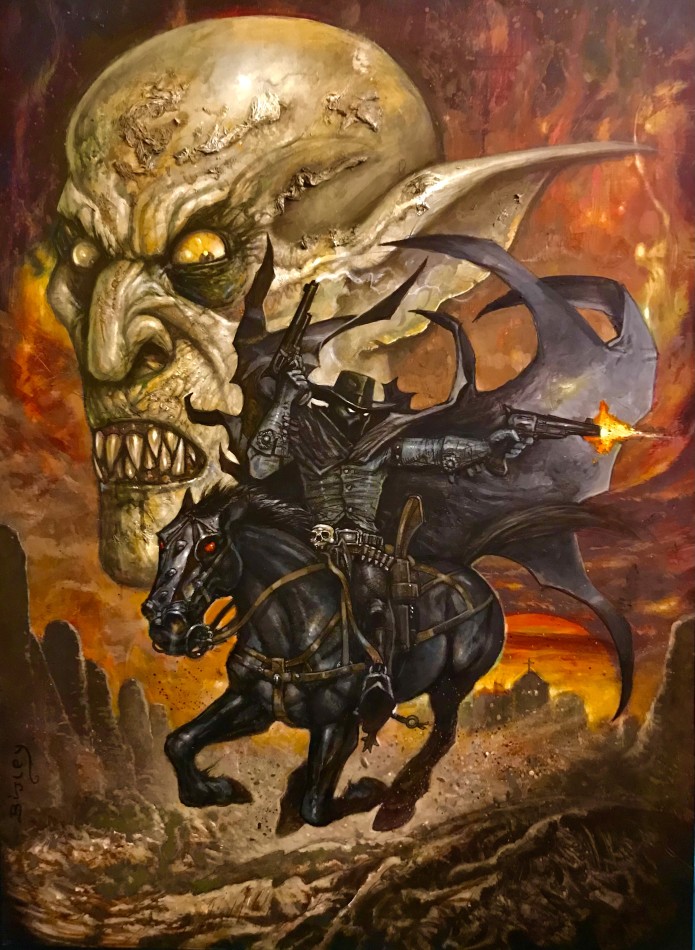 Campaign Details
Campaign Page Indiegogo
Status xClosed
Funding $157,954
Goal $2,500
Backers 2451
Avg Contribution $64
Genre(s) Supernatural & Western

Connect

Creative Team

The WRAITH OF GOD returns as he and ESTHER battle a vampire and his brides in the old west of 1883!

The Wraith and Esther return to battle Count Korvac, a vampire looking to take over a growing Tennessee town, with the help of his blood-sucking brides in 1883. Our two heroes continue to define their relationship as their faith is tested by the dark evil of the power-hungry vampire.

BACK-UP FEATURE #1- Garbage Man returns to face off with a family of zombies he discovers deep in the rural woods outside of Murnau City. But the walking dead is only half of the story as the muck monster finds himself in more danger than he could possibly imagine.

BACK-UP FEATURE #2- The Night Club gets their first solo adventure as they must stop an elephant-like creature from destroying Murnau City. Who is the strange antagonist and what role does the enigmatic AEON CHANCE have to play?

BACK-UP FEATURE #3 - Kit Carter Galactic Ranger and her partner Merv the Astro-Chimp must save the galaxy from the maniacal conqueror Zing the Zealous!