Agenda! Superheroes with a purpose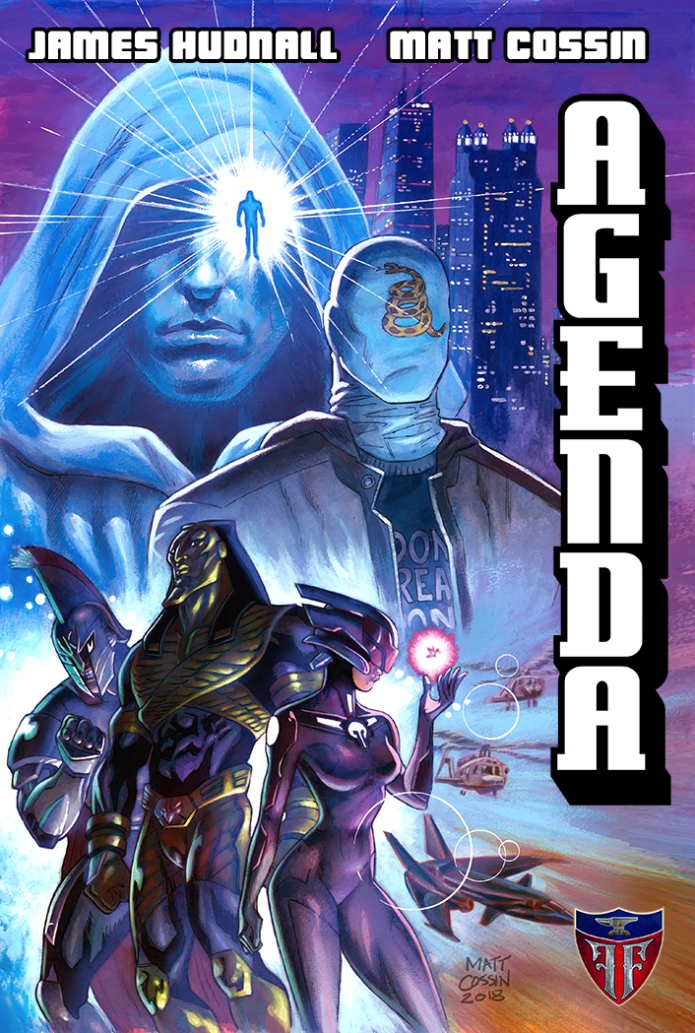 Campaign Details
Campaign Page Indiegogo
Status xClosed
Funding $14,000
Goal $8,000
Backers 425
Avg Contribution $32
Genre(s) Superhero

Connect

Creative Team

Writer James Hudnall
ContributorMatt Cossin
ContributorMike Cossin

INDIECRON NOTE:
Due to the unfortunate passing of campaign manager and writer, James Hudnall, Agenda has been canceled. Backers are encouraged to reach out to Indiegogo for refunds. Below is a video statement by artist and project partner Matt Cossin.

https://www.youtube.com/watch?v=sdq1uPLJezQ&feature=youtu.be

ORIGINAL ELEVATOR PITCH:
Tyranny and injustice have new foes. Governments will not approve.

What if six people came along with the power to actually affect change? Governments would immediately see them as a threat. Problems are often the byproduct of politics.