Battle Maiden Knuckle Bomb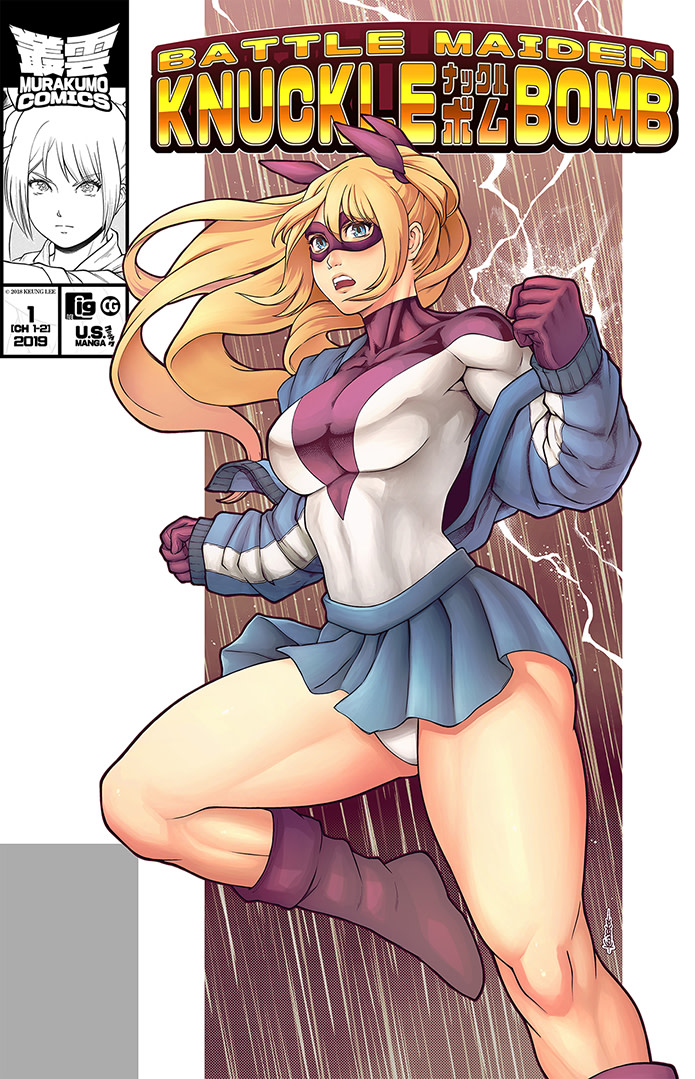 Campaign Details
Campaign Page Indiegogo
Status xClosed
Funding $48,031
Goal $3,000
Backers 1293
Avg Contribution $37
Genre(s) Superhero & Manga

Connect

Creative Team

Trending

Totals reflect values captured at 11:55pm PST each day.

Superhero Comic meets Battle Manga - A throwback to '90s action comics with unapologetic sex appeal!

Battle Maiden Knuckle Bomb is a feisty but compassionate brawler-type superheroine that can take the hits just as well as she can lay the smack down! BMKB #1 is a manga-influenced, black and white, 52-page comic book featuring the first two chapters of a prospective ongoing series. This printed, saddle stitched comic is available exclusively through this Indiegogo campaign, offering readers a chance to own a signed limited edition collectible!