CLAPTRAP: Movie spoofs in a classic humorous vein!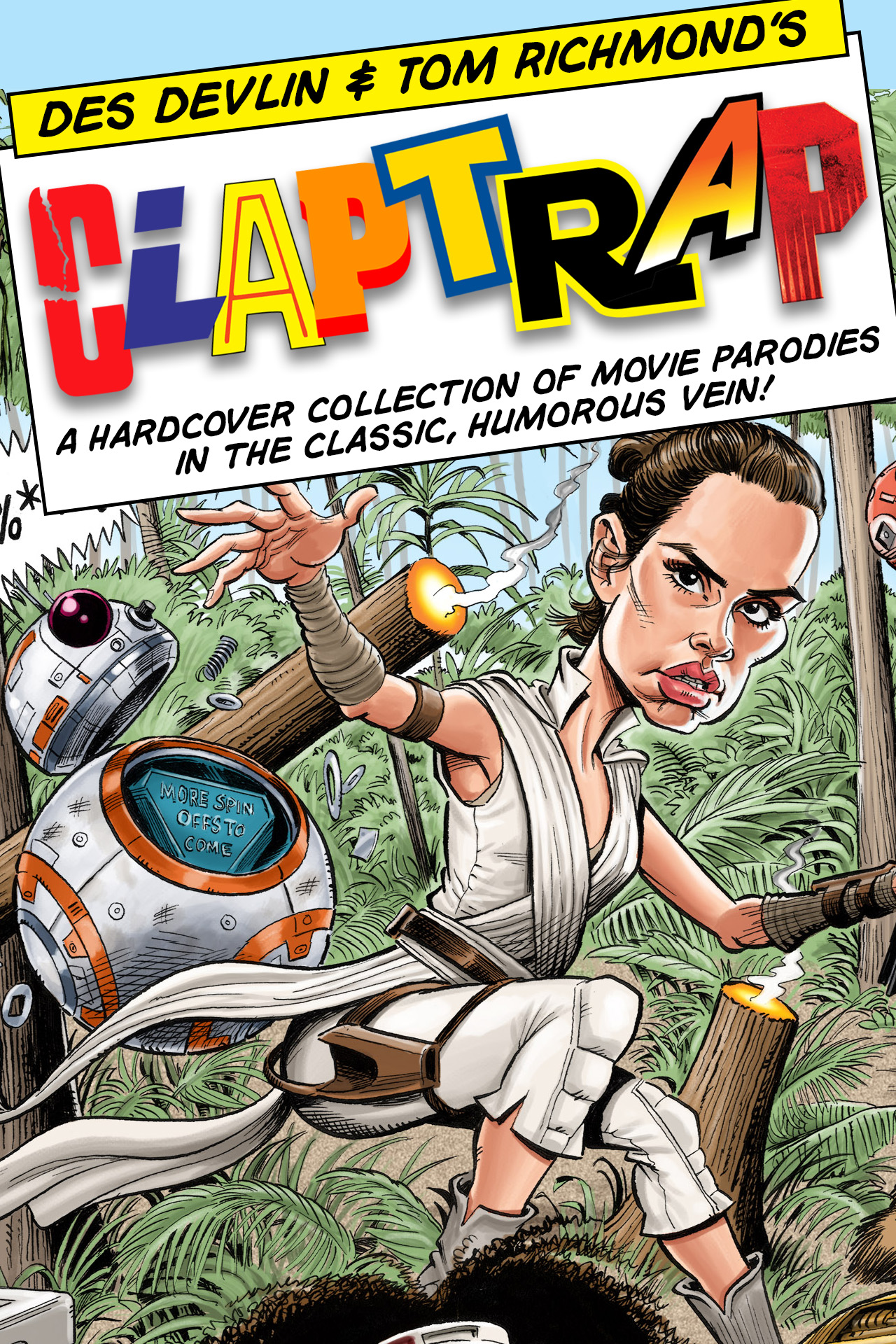 Back Now on Indiegogo !
Campaign Details
Campaign Page Indiegogo
Status InDemand
Funding $82,571
Goal $45,000
Backers 955
Avg Contribution $86
Genre(s) Parody & Comedy

Connect

Creative Team

Movie Parodies in the classic, humorous vein! Two longtime members of MAD Magazines' "Usual Gang of Idiots" are creating a hardcover collection of full color, all-new, hilarious spoofs of both new and classic films!

Writer Desmond Devlin and artist Tom Richmond created over 100 of their signature movie/TV parodies for MAD Magazine over 20 years... but MAD, now a primarily reprint publication, isn't doing new spoofs of movies or TV shows anymore. Is this the end of a humor comics genre that has been a part of American pop culture for over 60 years?

Not if we have anything to say about it!

CLAPTRAP is a hardcover collection of all-new movie parodies, starting with the only Star Wars film MAD did not spoof, "The Rise of Skywalker". Devlin and Richmond take their show on the road with at least 10 full color film parodies, tackling both new movies and classic films of high repute/cult classic status that never got the MAD treatment! Razor sharp wit! Biting caricatures! Real paper! Decent spelling! You get it all!

If you are a fan of MAD Magazine, movies, humor, and general idiocy, this book is for you!