DEAD SHIT: THE COMIC BOOK Issue 1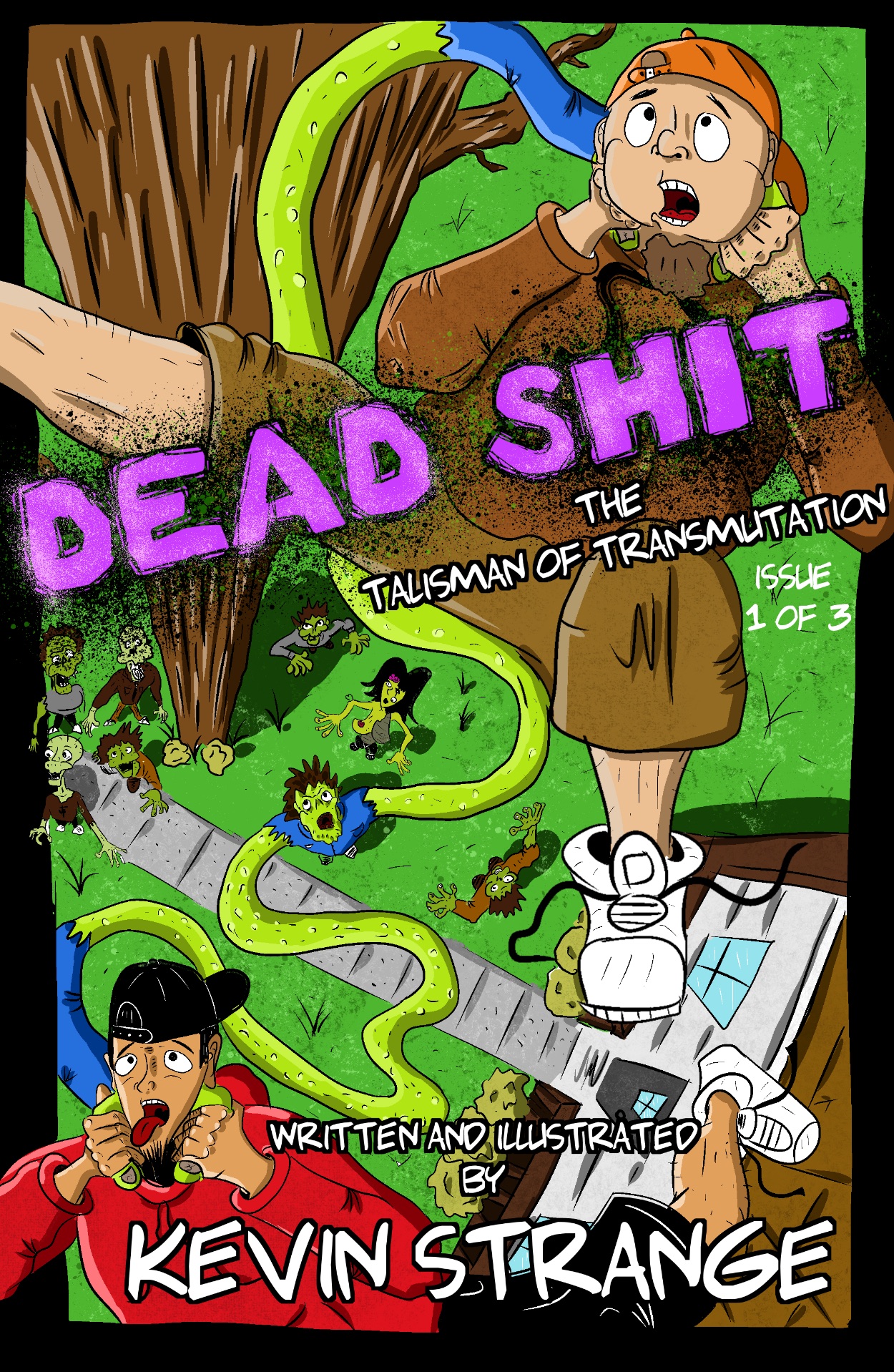 Campaign Details
Campaign Page Indiegogo
Status xClosed
Funding $1,147
Goal $500
Backers 58
Avg Contribution $19
Genre(s) Horror & Comedy

Connect

Creative Team

It's like Jay and Silent Bob meets Evil Dead in Cult Filmmaker Kevin Strange's Comic Book adaptation of his official Tromadance selction and underground classic film DEAD SHIT!

Nixon and Hogan are BACK in this comic book adaptation of the 2008 Tromadance New Mexico official selection and underground cult classic zombie comedy flick DEAD SHIT!

After Hogan swipes a mysterious talisman from Nixon's weird old neighbor, Don Duepe, a hoard of ruthless undead zombies descends on Strangeville, threatening to turn the entire busted town into brain craving fiends.

To make matters worse, the talisman contains the spirit of an ancient and angry Samoan goddess whose powers mutate the zombies into even weirder monsters!

Filmmaker, novelist and now comic book creator and mayor of Strangeville Kevin Strange re-imagines one of the classic Hack Movies. This is one for the ages, gang!