Detective Dead: Crimson Moon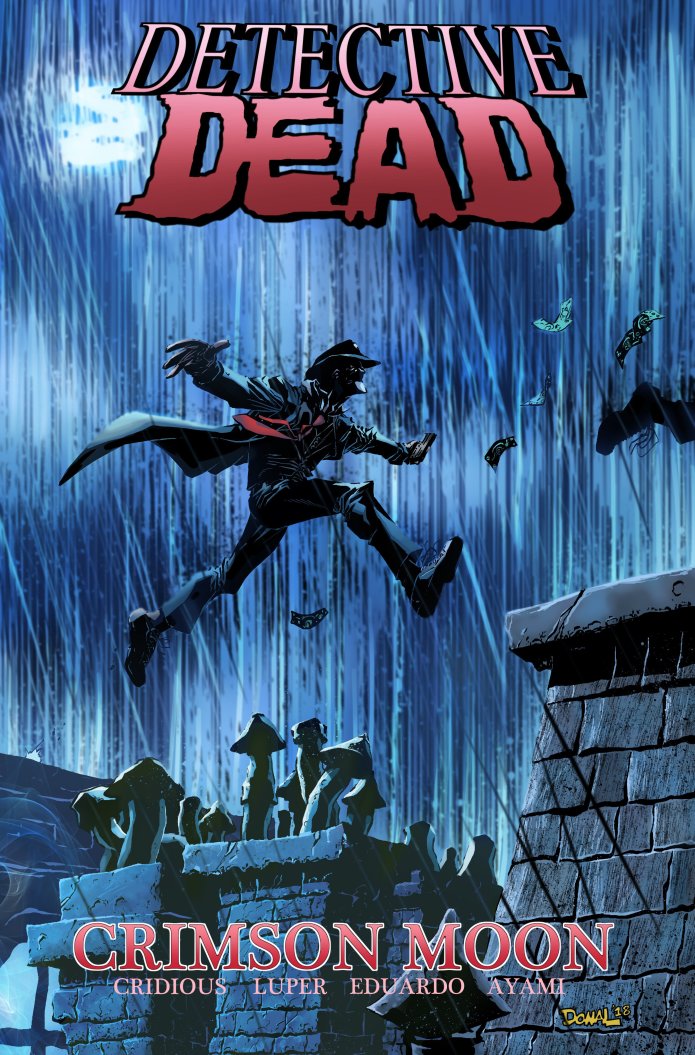 Campaign Details
Campaign Page Indiegogo
Status xClosed
Funding $38,855
Goal $10,000
Backers 1153
Avg Contribution $33
Genre(s) Action & Noir

Connect

Creative Team

After a deadly raid against some of the most notorious gangsters of 1932, Joel Anthony Scorn, a Rusty Belt City Detective, heads home only to discover the lifeless bodies of his wife and daughter. Joel now finds himself in the modern day chasing down the man responsible, as well as every gangster who died at the raid that night. Unfortunately, like Joel, these thugs gained unique abilities of their own. Come join Detective Dead on this action packed 132-plus page colored graphic novel!