Epitaph Bread and Salt: Beginning of the End GN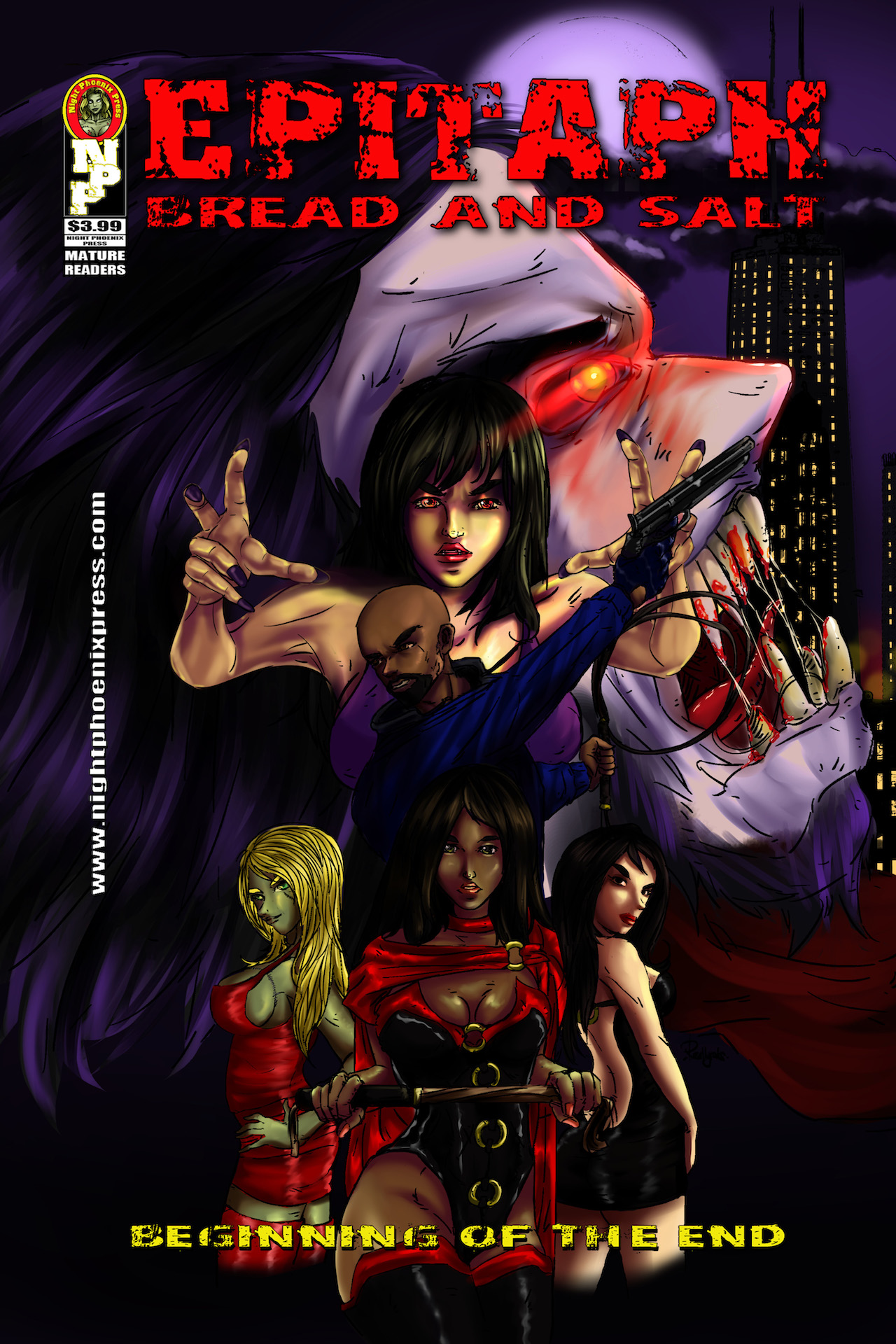 Campaign Details
Campaign Page Indiegogo
Status xClosed
Funding $775
Goal $1,000
Backers 15
Avg Contribution $51
Genre(s) Fantasy & Horror

Connect

Creative Team

Demonic cults bent on world domination war within as factions try to rise to power in Chicago.

Epitaph Bread and Salt, is an 80 page supernatural action horror graphic novel telling the intertwined stories of a cult seeking to bring their goddess back to earth, a reanimated flesh eating prostitute that feasts on her clients and a demon hunter battling vampires, monsters and Nephilim while trying to solve several supernatural murders. Nighttime in Chicago is a scream. This book sets the stage for the Night Phoenix Press universe. Suggested for MATURE READERS.