Feast or Famine - Collected Edition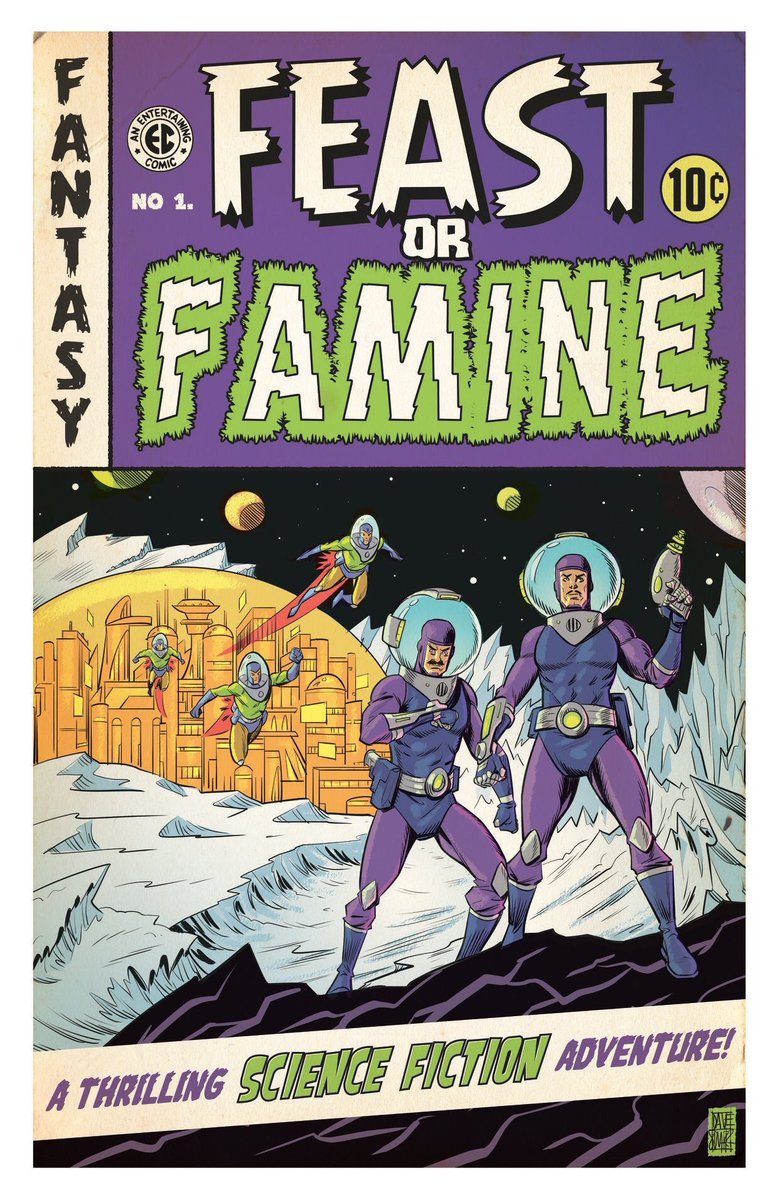 Campaign Details
Campaign Page Indiegogo
Status xClosed
Funding $7,391
Goal $5,000
Backers 249
Avg Contribution $29
Genre(s) Sci-Fi & Pulp

Connect

Creative Team

An alternate universe where alternate versions of Tesla & Einstein go on a Space Adventure together.

After receiving a strange alien transmission, Nicholas Teska & Dr. Albalien Stein develop a device to transport them across the cosmos to investigate. On the other side, they find aliens, robots, zombies and even mutated ice bears! The leader of this strange alien city convinces the two brilliant scientists to help him save his doomed planet. However, this fairytale adventure hides a terrible secret underneath it's awe-inspiring veneer.