Florida Man Graphic Novel - Volume One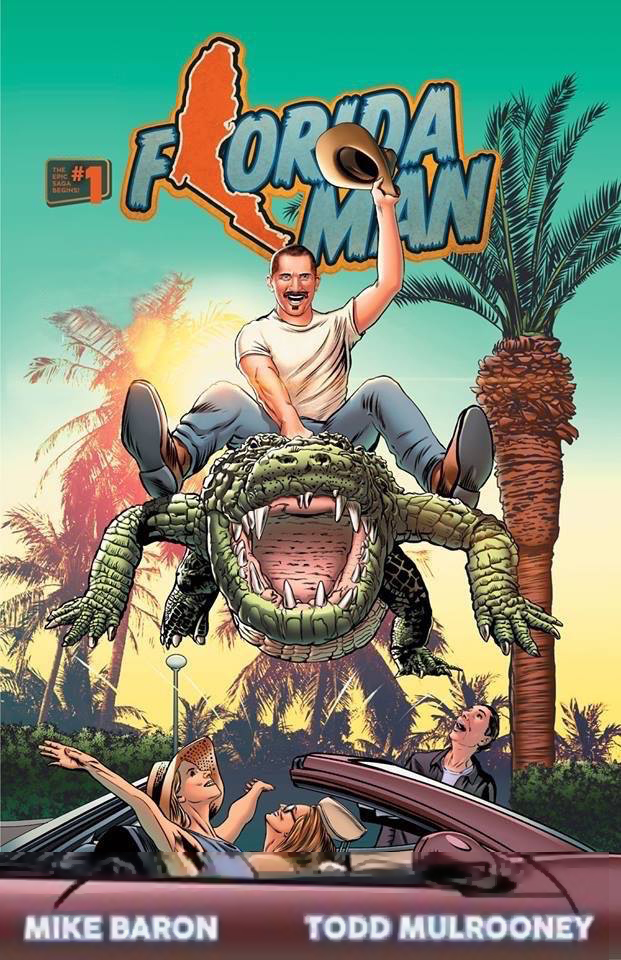 Campaign Details
Campaign Page Indiegogo
Status xClosed
Funding $35,207
Goal $7,500
Backers 685
Avg Contribution $51
Genre(s) Comedy

Connect

Creative Team

Trending

Totals reflect values captured at 11:55pm PST each day.

We've all seen the reports of of bizarre incidents involving a male subject from the sunshine state. Now legendary comics creator Mike Baron (Nexus, The Badger, Punisher) delivers the riotously funny, heart-felt, and ultimately uplifting story of Florida Man from the mythical world of Florida, USA

You've seen the stories… now, writer Mike Baron and artist Todd Mulrooney are bringing the quintessential Florida Man, Gary Duba to life!

Gary's just a regular guy living in a trailer with his girlfriend Krystal. But he's got dreams… BIG dreams. He just invented "house suspenders" to hold your house to the ground in rough weather and he's gonna show them off on an episode of 'Piranha Pool', a popular TV show where venture capitalists and entrepreneurs pony up if they like your pitch.

But when his gal Krystal gains notoriety as an amateur wrestler, she quickly joins the pro circuit where her greatest challenge is an angry Australian grappler.

Follow Gary and Krystal and their friends on an extraordinary journey from rags to riches, to rags, to riches, to rags, to riches - while Gary grapples with shady lawyers, toilet snakes, wild gators, feral hogs, and problem shoppers.

Grab your copy of FLORIDA MAN, a comic for grown-ups who still enjoy funny books!