HERO Book One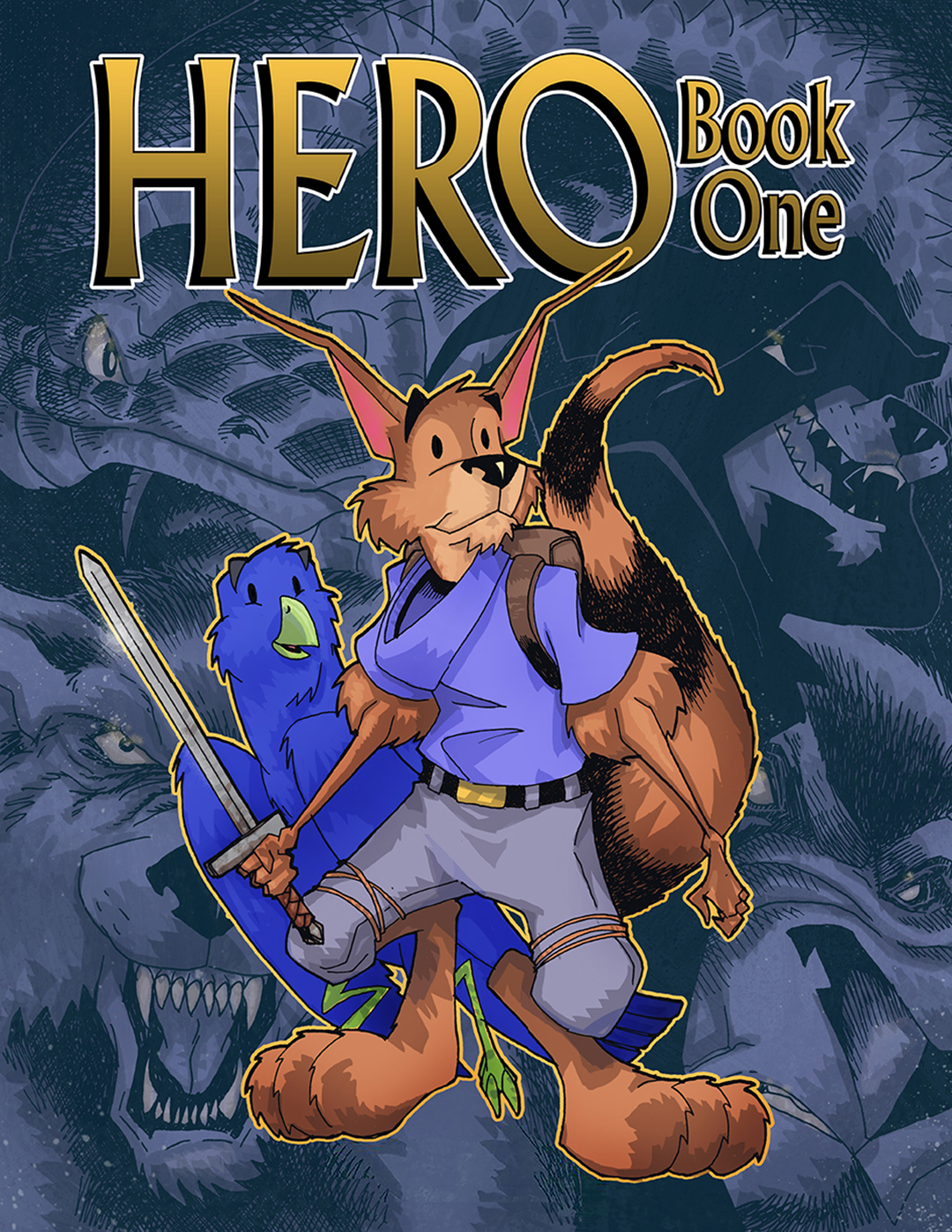 HERO Book One is the first book in our Kid-Friendly Adventure Series presented in oversized 8.5x11 Full Color 176+ Page Graphic Novel
Our story begins when this small woodland creature is foretold he will be 'the greatest HERO our world has ever known"... So his mother named him HERO.
When he grows up, HERO is small and doesn't necessarily look like a 'Hero"... But being a Hero has nothing to do with what you look like.
HERO Book One begins the journey of HERO and his best friend Pudge as they head out into the world to find adventure and to discover what being a HERO is truly all about.