Johnny Phantasm: 1985, 48 pg OVERSIZED Comic Book!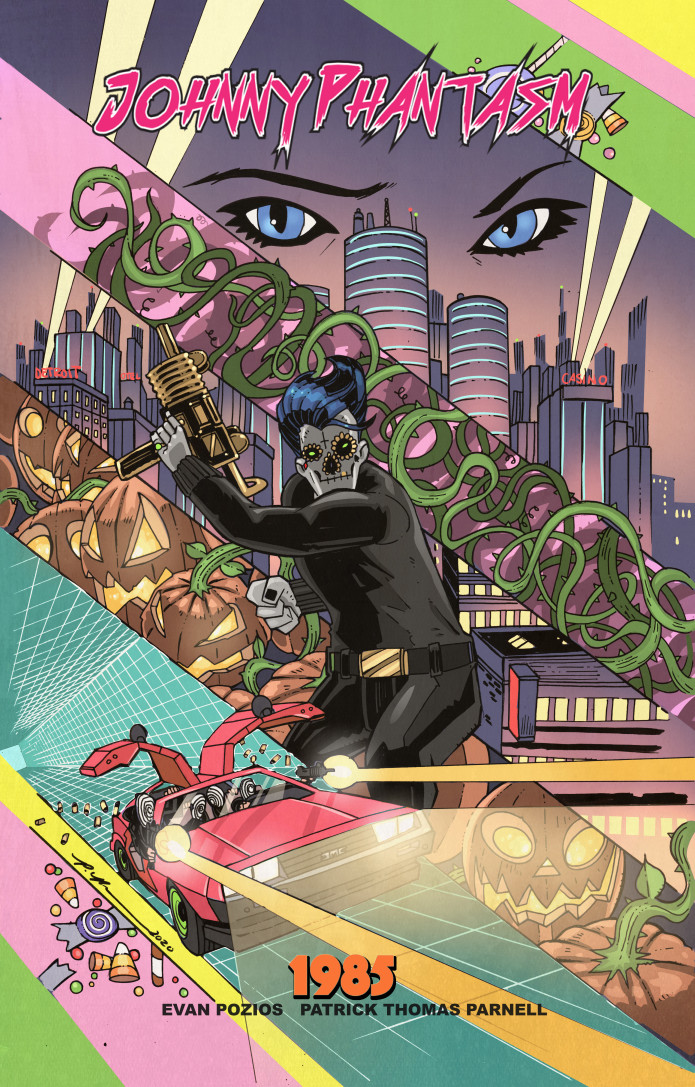 Back Now on Indiegogo !
Campaign Details
Campaign Page Indiegogo
Status Ending 10-08-2020
Funding $23,195
Goal $1,985
Backers 360
Avg Contribution $64
Genre(s) Superhero & Pulp

Connect

Creative Team

Trending

Totals reflect values captured at 11:55pm PST each day.

DEVIL'S NIGHT in New Detroit, 1985. The city burns as Johnny faces a threat more evil than himself!

In this 48 page GIANT comic book Johnny Phantasm, demon mob boss, struggles to keep control of New Detroit...A city Johnny fought very hard to get under his control. Now in the year 1985 there is a bigger threat then ghosts, ghouls and gangsters...BIG government! Check out this beautifully illustrated book with art by Patrick Thomas Parnell and written by Evan Pozios(Time Grunts, Caliber Comics). Edited by Dr. Andrea Lorenzo Molinari (Scout Comics, Caliber Comics).

If you love Halloween, if you love the 80's and if you love comics...this is for you!

This book is Beetlejuice meets Scarface. For fans of Batman, Joker, Daredevil, Dick Tracy, The Shadow and The Mask.