Johnny Phantasm in the Tales of New Detroit, 1977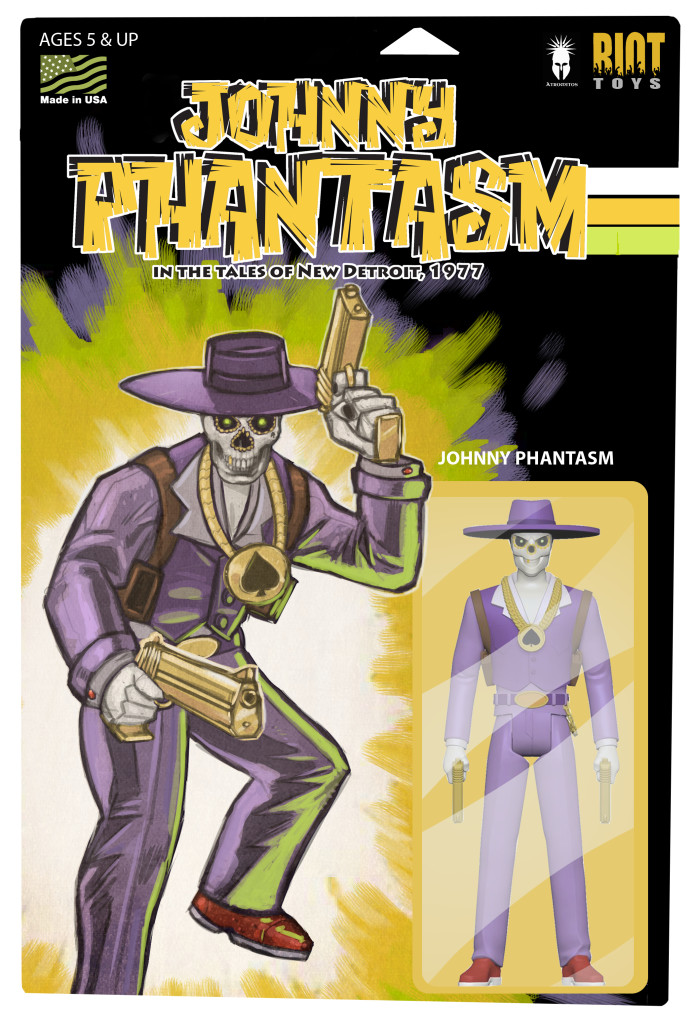 Campaign Details
Campaign Page Indiegogo
Status xClosed
Funding $7,175
Goal $4,000
Backers 109
Avg Contribution $65
Genre(s) Horror & Pulp

Connect

Creative Team

Trending

Totals reflect values captured at 11:55pm PST each day.

A Horror, Pulp and Super Hero Comic!

ohnny Phantasm is a 80+ page story of a 1970s New Detroit hitman who has lost all ability to care. He has pushed away his family, his love, and any feeling of empathy. When a hit on a corrupt priest goes sideways, Johnny is cursed with an immense other-worldly power... at the price of what's left of his soul. A mix of underworld gangsters, disco balls, violence and voodoo... Johnny Phantasm is Beetlejuice meets Scarface!