Magna and The Posse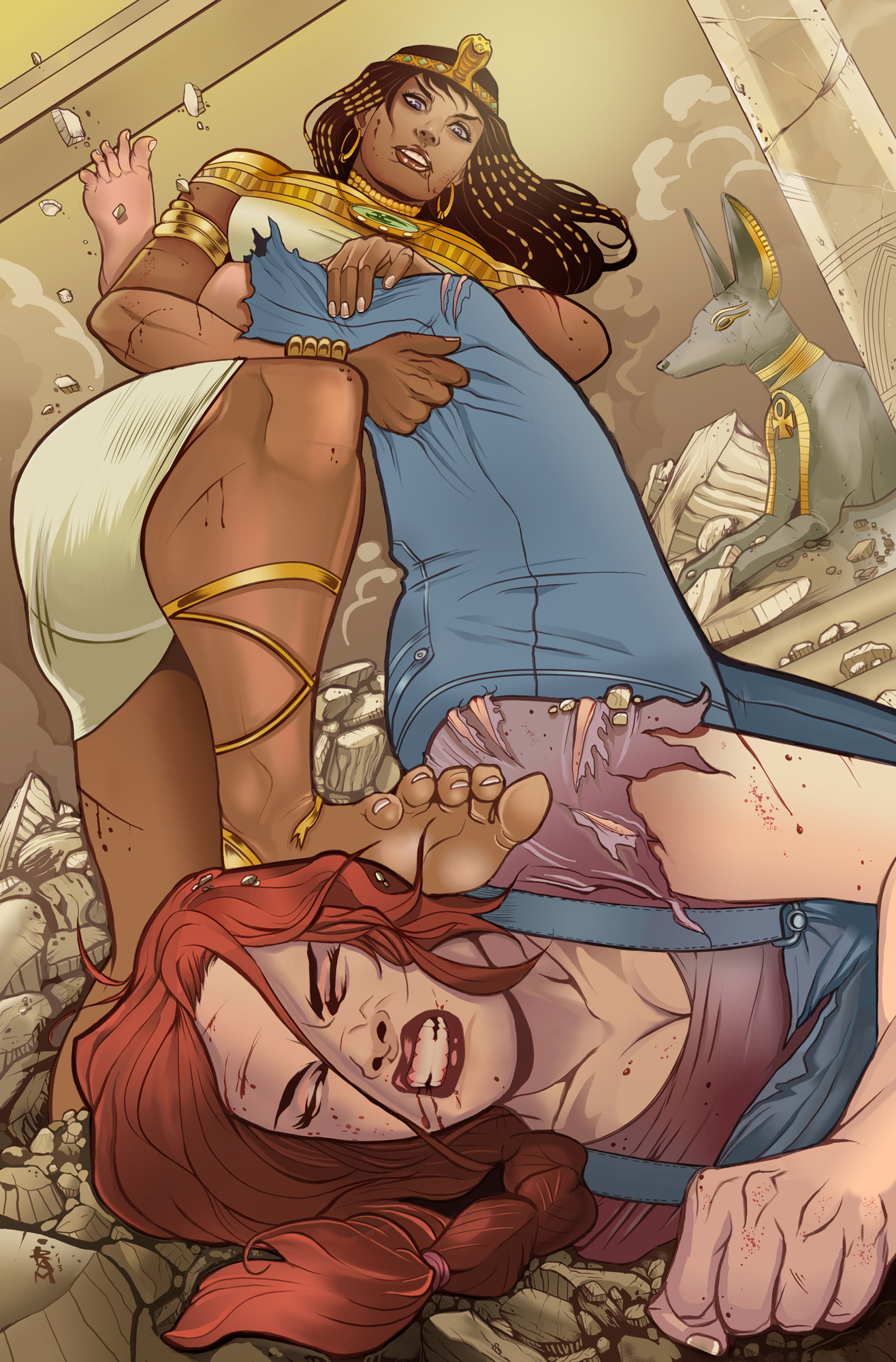 Campaign Details
Launch Date 05-24-2022
Genre(s) Superhero & Action/Adventure
Connect
Stay Updated
Join the Mailing List
Creative Team
Trending
Totals reflect values captured at 11:55pm PST each day.
3 graphic novels, 2 story arcs, 1 universe - Magna faces her destiny & the Posse are forged in fire!
MAGNA: THE LAST PANTHEON Vol. 2 is the highly anticipated conclusion to the story arc in which protagonist Kati Skogsholm and the disheveled band of the last of the world's deities of old make their final stand with startling revelations!
Created/written by John Hervey, pencils by Marcio Abreu by Elizabeth Torque & Eduardo Ramirez Viera, colors by Omi Remalante Jr. & Vinicius Townsend (G.I. Joe), letters by Marco Della Verde.
In THE POSSE: FUGITIVES Vol. 1 a full-scale jailbreak releases a deadly horde of meta-human convicts; survivors of horrific experiments behind the walls of a privatized maximum-security facility, Atlantic Prison. Rival gang members, Devon Willis and Ulysses Sanchez, who unwitting set these events in place must put their differences aside to save their city and reclaim their own lives.
Created/written by John Hervey, pencils by Ron Adrian & Sheldon Goh, covers by Valerio Giangiordano & Eduardo Ramirez Viera, inks by Ernest Jocson, colors by Bambang Irawan, letters by Marco Della Verde