Mary Machinegun Issue 1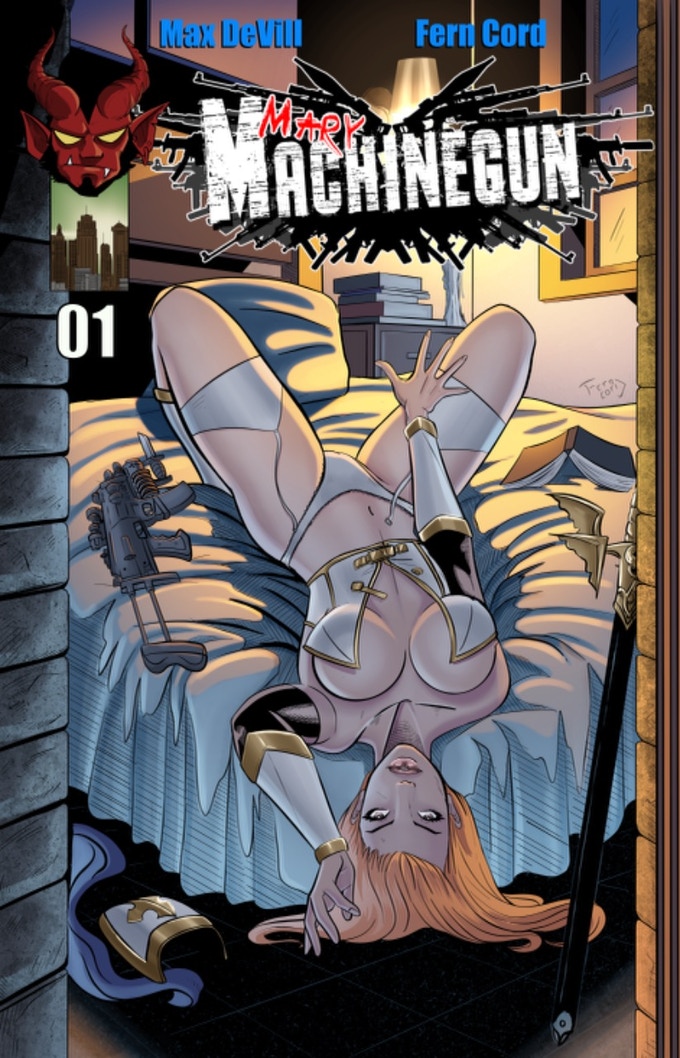 Campaign Details
Campaign Page Kickstarter
Status xClosed
Funding $8,066
Goal $250
Backers 205
Avg Contribution $39
Genre(s) Horror & Action/Adventure

Connect

Creative Team

We are excited to run the campaign for the launch of Mary Machinegun! A 34 page monster of a comic book that begins a 3 part series following Mary as she combats the supernatural to help keep humanity safe.

Mary, a member of the Templar Order is tasked with hunting the supernatural in order to keep humanity safe. After destroying a vampire, she is tasked with going undercover in a small town in Kentucky; this time to hunt an entire pack of werewolves. While she conducts her investigation and hunt, she finds herself surrounded by not only the evil of the supernatural, but the most evil creatures of all - Mankind itself. Will she accomplish her mission or will she fall under the spell of evil that seems to permeate humanity to it's core? Find out in Mary Machinegun - issue one of three!