Metal Militia Hardcover Graphic Novel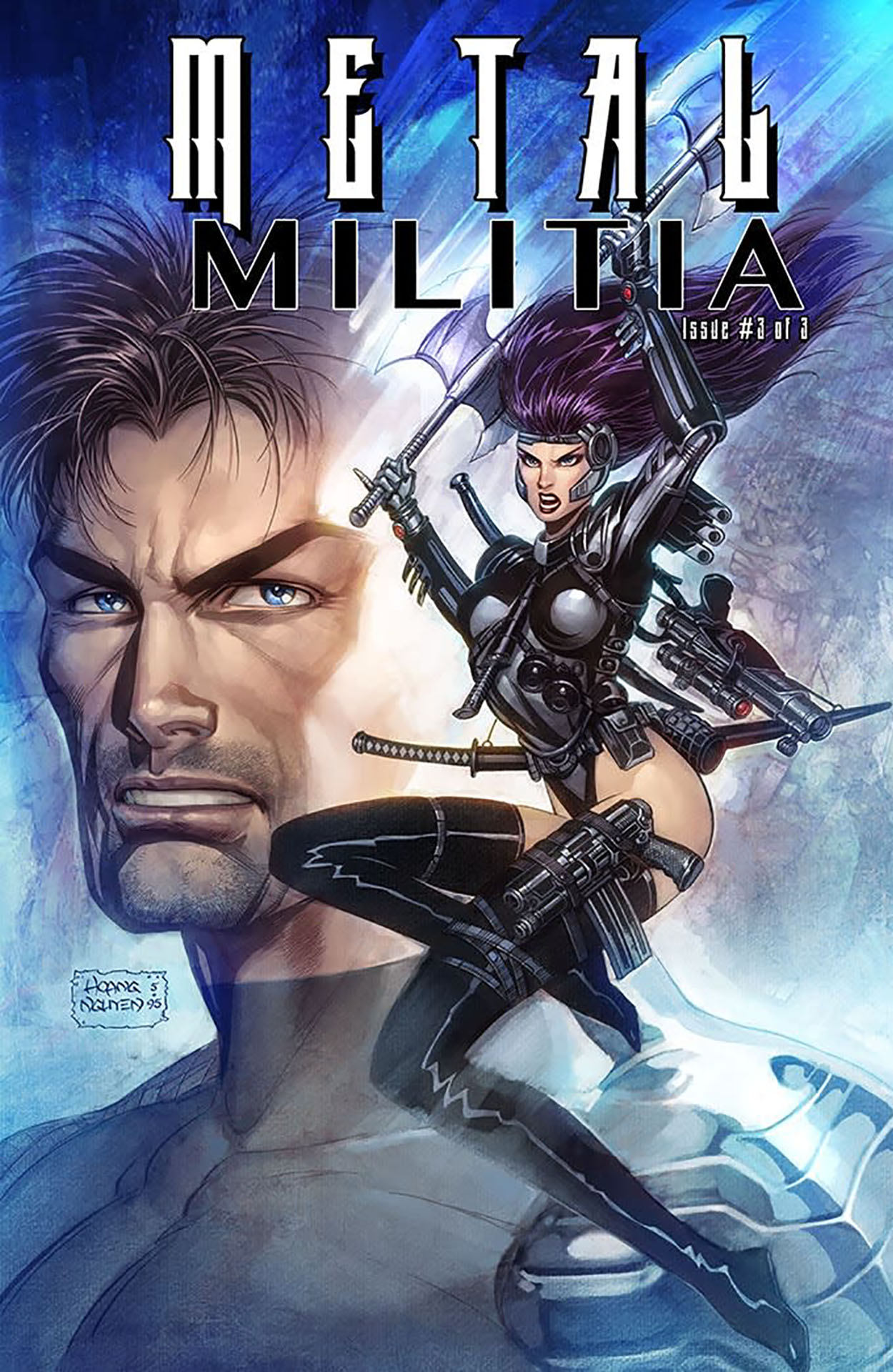 Campaign Details
Campaign Page Indiegogo
Status xClosed
Funding $16,554
Goal $4,000
Backers 294
Avg Contribution $56
Genre(s) Sci-Fi & Action/Adventure

Connect

Creative Team

A Sci-Fi throwback to the high octane comics of the early '90s.

"A man trapped by the madness within himself. A woman driven to uncover the truth. A government obsessed with a secret. And a world consumed by insanity.

War may be hell, but it is a walk in the park compared to this place. Metal Militia is a powerful story of the men born from the madness of our world. Be prepared. Because you will never hear the one that hits you."