NARWHAL SHORTS COMPENDIUM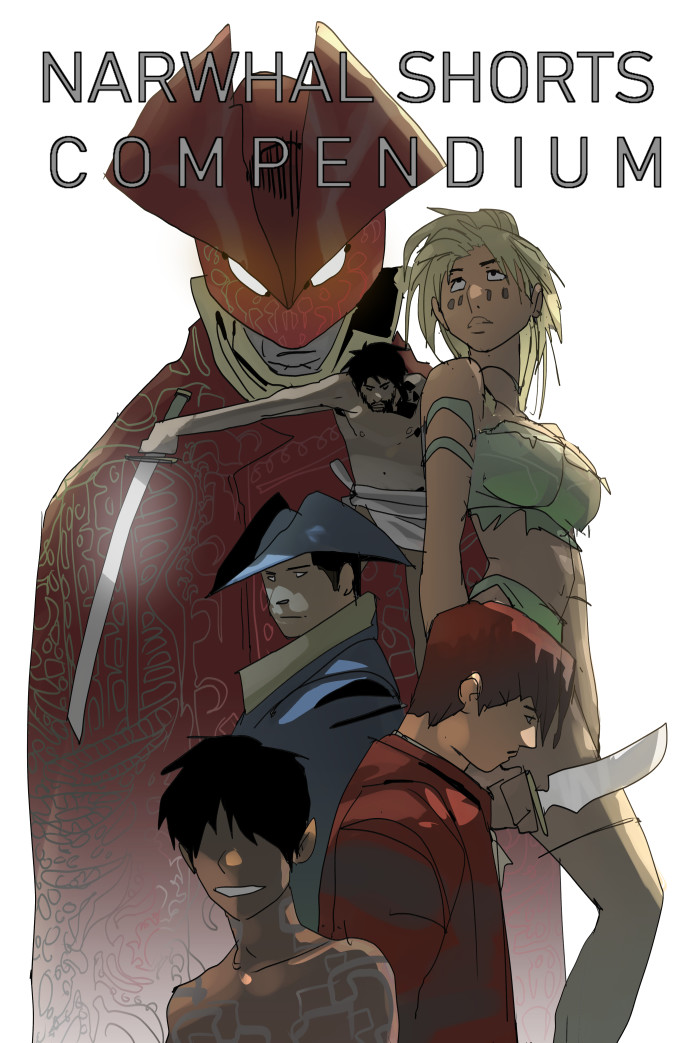 Campaign Details
Campaign Page Indiegogo
Status xClosed
Funding $38,178
Goal $1,000
Backers 528
Avg Contribution $72
Genre(s) Anthology & Adventure

Connect

Creative Team

Creator Narwhal
Artist Narwhal
Writer Von Klaus
Artist Donal Delay
ArtistNicholas Hunter
ArtistJared Jewell
ArtistMistress Mantoe
ArtistDaniccat
ArtistAidan Mcdonah
WriterBen Lunato
ArtistFacundo Ezekiel

A collection of shorts and one-shots from Narwhal.

INCLUDES:

- The 3 Naked Samurai Shorts collected, remastered and colored.

- 4 Earthbound Shorts, never before seen

- A horror short that utilizes Midjourney AI art for backgrounds (see below).

- PICKLE, a story about how a man survived at sea with nothing, no food or water, for two weeks. How did he do it?

-MASQUE of RED DEATH, a modern horror adaptation of Poe's classic. Narwhal's only Political comic.

AND MORE

TWO BOOKS

The collection spans two volumes, The NARWHAL SHORTS COMPENDIUM and the B-SIDES, a black and white, more experimental collection, including a pixel art comic.