NATION BUILDERS The Fundamental War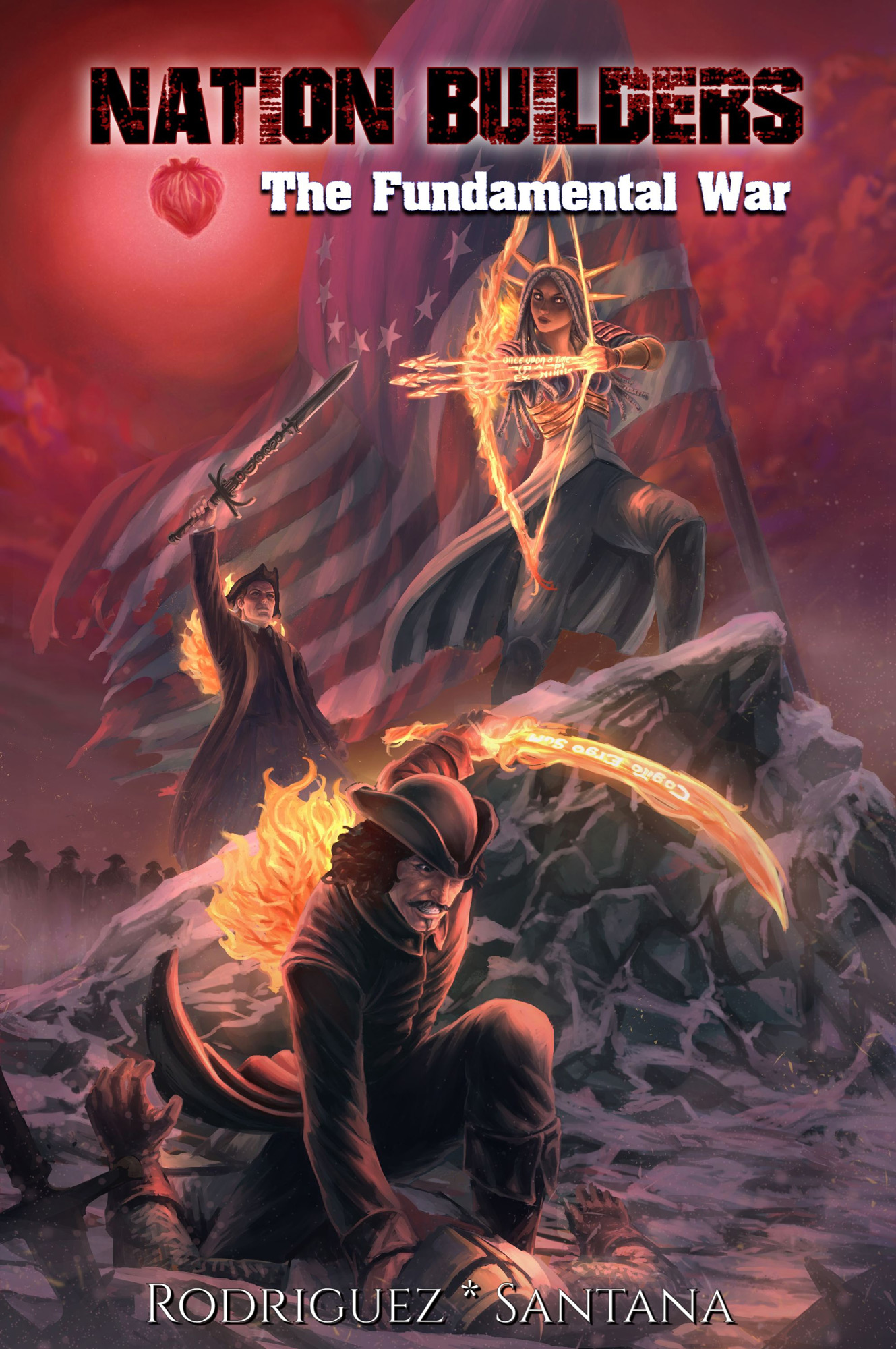 Back Now on Indiegogo !
Campaign Details
Campaign Page Indiegogo
Status Ending 11-03-2023
Funding $0
Goal $500
Backers 0
Avg Contribution $0
Genre(s) Action/Adventure & Superhero

Connect

Creative Team

Game of Thrones meets The Sandman

An army composed of violent fundamentalists – belonging to a myriad of religions – are brought back to life by a mysterious benefactor for the purpose of spreading the so-called Godless Faith. Immediately the diabolical dogma unfolds its power through the multiverse – traveling through different realities and eras – defeating its defenders and recruiting deceased religious figures as soldiers in the new doctrine.

But after they commit a genocide, the heroes of the Security Council of the Union of Free Universes and the Alphabet Creed decide to face the invincible terrorists, without suspecting that it is one of their own who conspired everything from the beginning!

The warriors of the Alphabet Creed - Mr. Jefferson, Ayyan Alli, Lord Descartes, Mr. Einstein, Lady Dickinson, among others - must thwart the ambitions of the treacherous Mr. CENSORED and the enigmatic king of CENSORED, who plan to impose the most totalitarian of religions!

A Must Read!

We are producing our first self-conclusive graphic novel called NATION BUILDERS The Fundamental War, and with your help, we are convinced it will be a success! Currently is 99% completed, including Art, Inks, Colors & Text! And we'll use a professional fulfillment center to deliver the orders: Ka-blam Digital Printing!