Outlaw Nights: Genesis of a Renegade pt. 2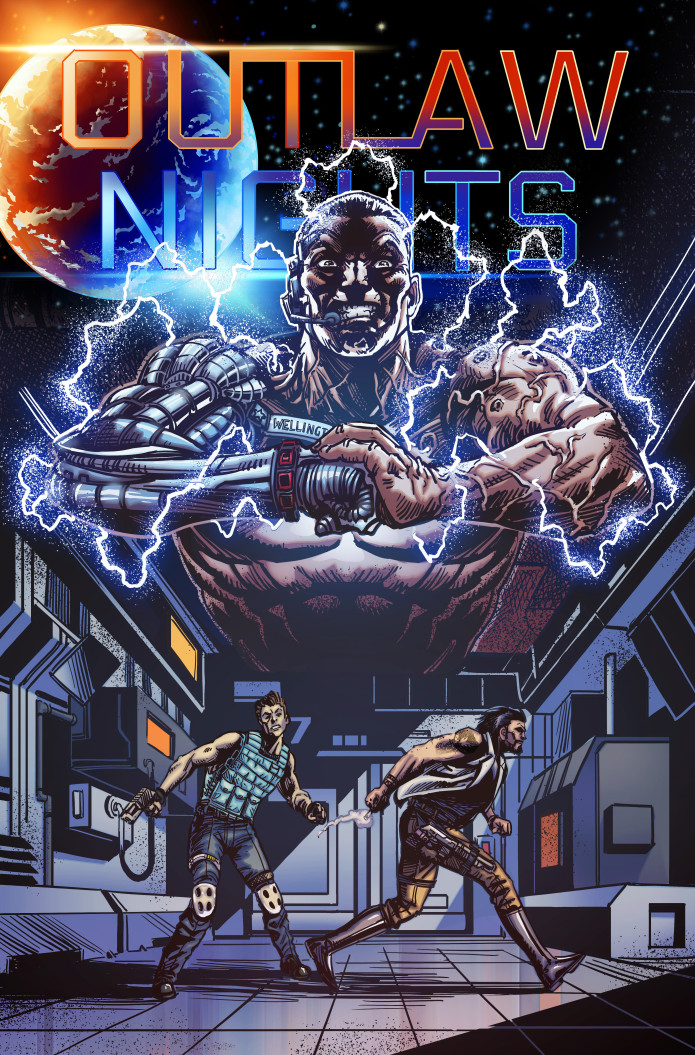 Back Now on Indiegogo !
Campaign Details
Campaign Page Indiegogo
Status Ending 12-30-2022
Funding $980
Goal $6,500
Backers 26
Avg Contribution $37
Genre(s) Cyberpunk & Western

Connect

Creative Team

Cyrus Lawson finds himself caught up in the underworld of the 31st century. Can he adapt to the Pirate's Life? Will he survive?! Not without YOU!

Picking up from the ending of Issue 1, Cyrus is held aboard the pirate ship Hazard. He has been put to work on maintenance for the ship under the care of the grizzled old pirate named General. General makes his opinions known and seemingly "let's slip" what the crew of Hazard is truly after. Now that Cyrus is in the know, he has been asked to accompany the crew on a routine visit to a service station. Accompanying Serpent, the two attempt to understand each other; but they are pursued by a pirate hunter with a few tricks up his "sleeve"...