Punchline: Super-Frenemies Hard Cover and TPB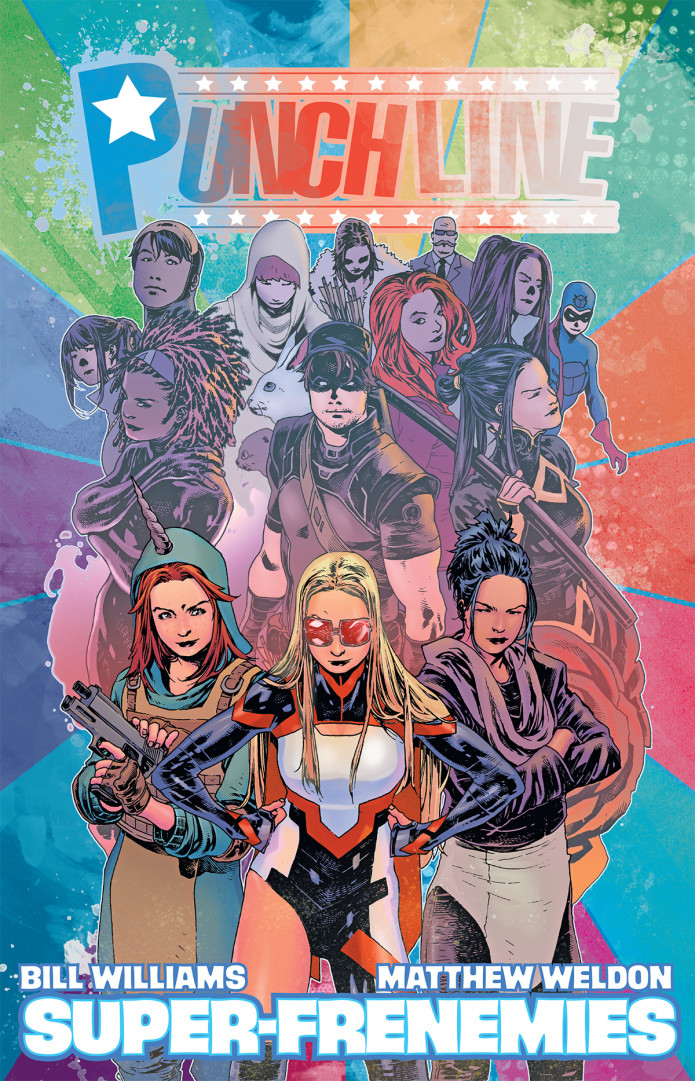 Campaign Details
Campaign Page Indiegogo
Status xClosed
Funding $3,122
Goal $500
Backers 92
Avg Contribution $33
Genre(s) Superhero

Connect

Creative Team

In Super-Frenemies, Jessie meets other people that live a super-double life much like hers. She learns the source of her new powers as she makes new friends and enemies.

Super-Frenemies collects Punchline #6- #10. Antarctic Press is publishing a version of this trade and if your store carries our book, shop with them. For the people not near a comic book store, this might be your best opportunity to read our comic.

The campaign for Punchline: Super-Frenemies will raise funds to help pay the printing bill for the second collection and to get ahead of the expenses on the next batch of issues.

We are shipping signed hard covers and signed trade paperback editions of the second collection, Super-Frenemies. This edition will have a cover gallery and sketch book material not included in the Antarctic Press version of the collection. Our version of the book will have a final page count of over 130 pages.