Shadow of the Kraken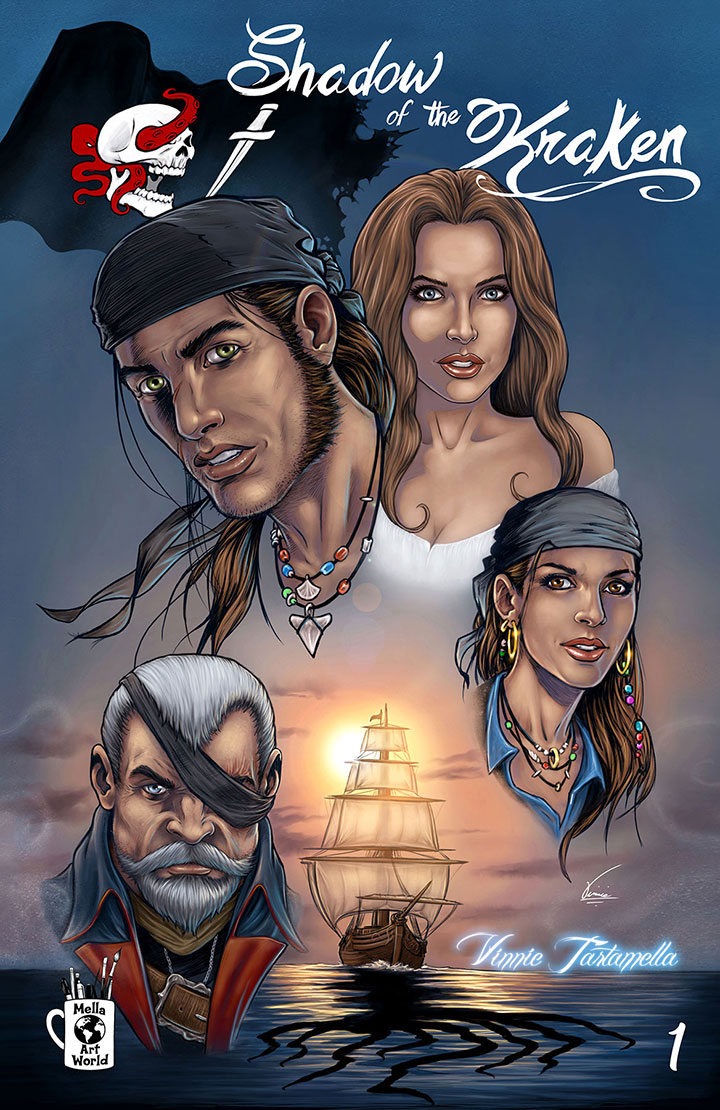 Back Now on Indiegogo !
Campaign Details
Campaign Page Indiegogo
Status InDemand
Funding $22,555
Goal $500
Backers 439
Avg Contribution $51
Genre(s) Action/Adventure & Fantasy

Connect

Creative Team

This is a tale about the darkness of man and the actions one takes to get back into the light. A hunt for treasure and power, with betrayal looming around every corner. The fight for survival is palpable. This is a can't miss adventure! From the depths we rise!

This book is set in the Caribbean during the 1700s. Nathaniel James Calin was once part of the Royal Navy. He then turned to piracy, along with Anne Galway, a survivor in her own regard. Their crew is made up of mostly freed slaves and other defectors from the Royal Navy. They are pursued by a ruthless and mysterious man with a vicious crew and a vindictive nature.