SMOKES THE FOX #1 and WEAPONIZED WEREWOLF #0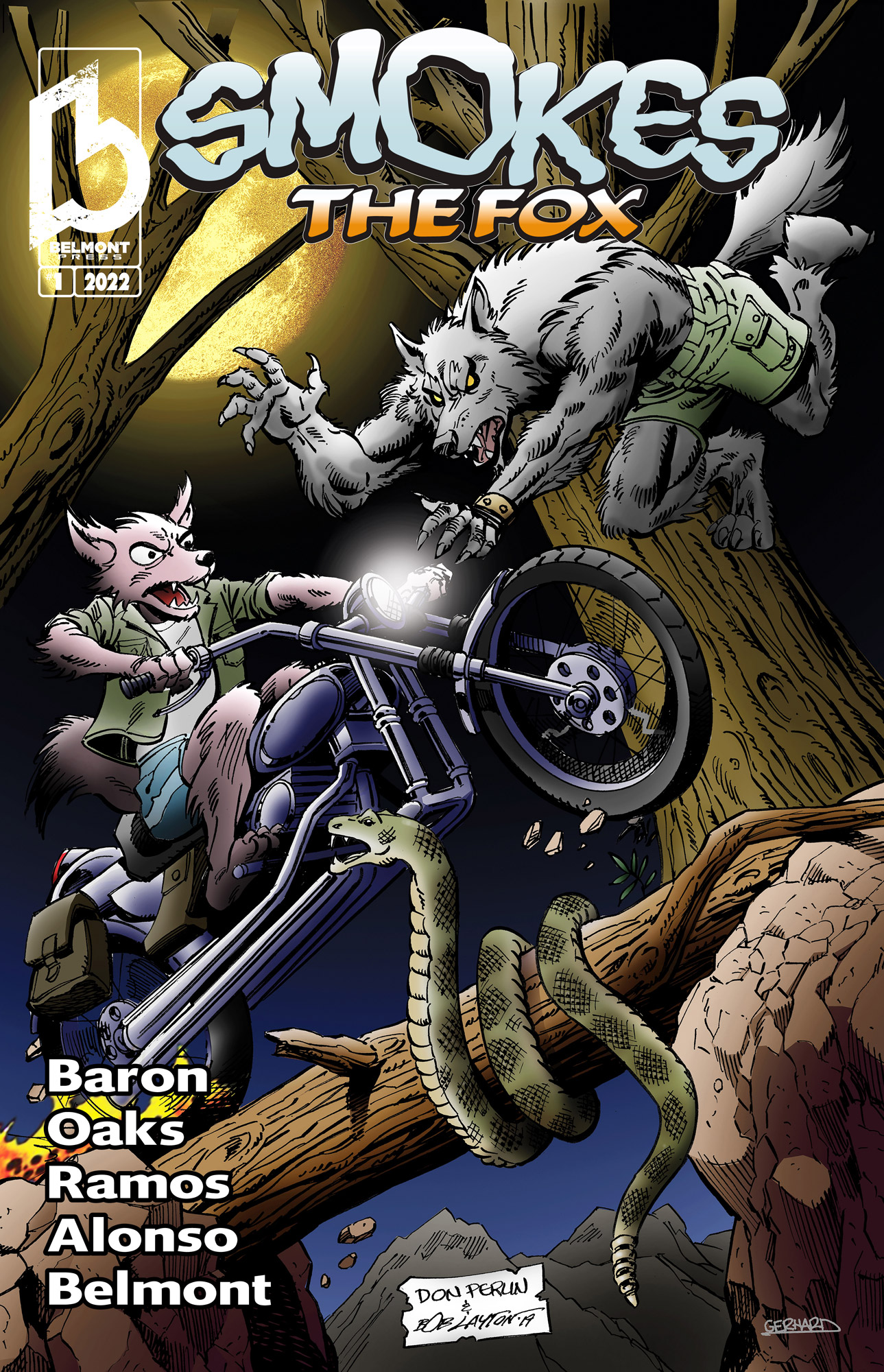 Back Now on Indiegogo !
Campaign Details
Campaign Page Indiegogo
Status InDemand
Funding $8,151
Goal $5,000
Backers 156
Avg Contribution $52
Genre(s) Action/Adventure & Horror

Connect

Creative Team

Publisher Belmont Press
Writer Mike Baron
ArtistLee Oaks (STF)
ArtistBarry McClain Jr. (WW)
InkerRodney Ramos
ColoristDC Alonso
LettererKurt Hathaway

A dope-smokin' mutant fox takes on the government.

A black ops military operation creates human animal hybrids with the help of E.T.s on the Colorado-New Mexico Border. Intelligent hybrid fox 'Smokes' escapes, putting the top secret program in jeopardy. Should the truth come out, it will plunge the world into chaos. Until then, Smokes is having the time of his life.