MAD RUTH Presents SOLTAC: Betrayal Vol. 1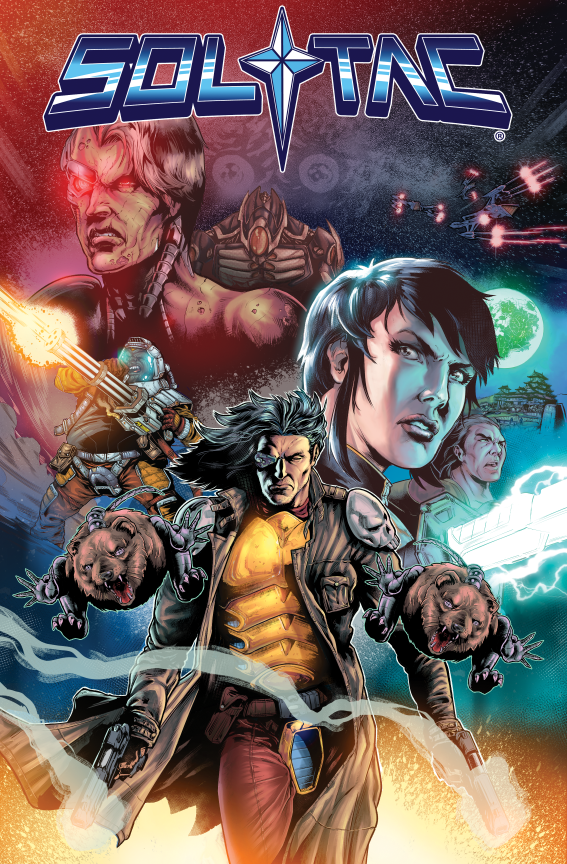 Back Now on Indiegogo !
Campaign Details
Campaign Page Indiegogo
Status InDemand
Funding $5,145
Goal $500
Backers 92
Avg Contribution $55
Genre(s) Cyberpunk & Sci-Fi

Connect

Creative Team

Creator Craig White
Writer Craig White
Artist & ColoristGonzalo Loyola
ColoristAlonso Espinoza
FlatsShayne Cui
LettererKurt Hathaway
EditorRed Valkyrie

An EPIC ADVENTURE about an uncanny BAND OF MISFITS. A science fiction mystery about a galactic conspiracy, A story about a BOUNTY HUNTER, a NEO-SAMURAI, and the fate of our SOLAR SYSTEM.

Two hundred years of war between man and machine has resulted in the solar system depleted of critical resources. Hades-Vex and the AI hive are exiled on mars and their AI siege weapons have been outlawed throughout the corporate order. Humanities' desperate attempts to travel amongst the stars have ended in catastrophic failure. With the ronin saboteur Miesha-Otsu evading capture at the edge of the heliosphere, it is time to call in Dextor Barrow, the merchant of death who once saved humanity from the brink of annihilation. When Dextor the bounty hunter agrees to subdue this illusive new threat, he discovers an ominous conspiracy involving sinister forces beyond the pale and that the fate of our solar system is again at peril.