SOS Vol 2 Graphic Novel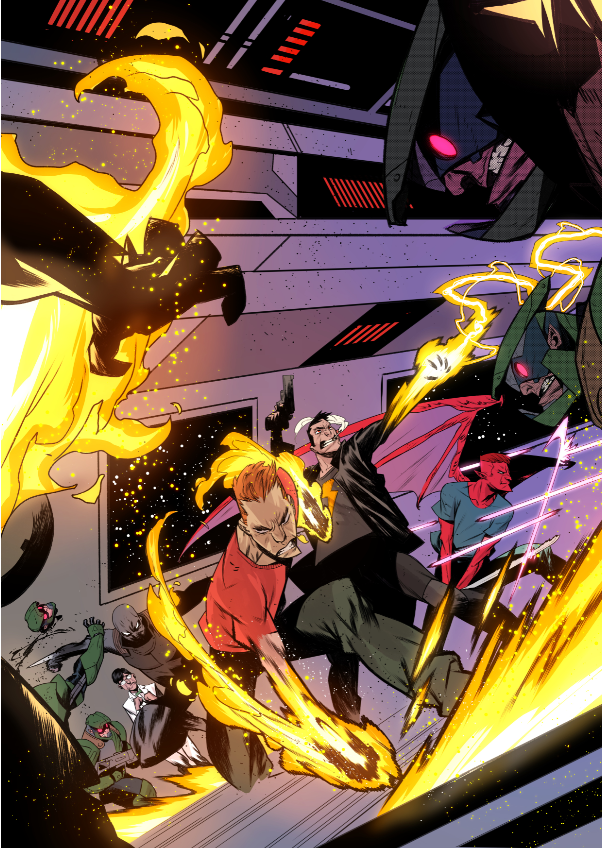 Back Now on Indiegogo !
Campaign Details
Campaign Page Indiegogo
Status InDemand
Funding $5,209
Goal $3,500
Backers 121
Avg Contribution $43
Genre(s) Action/Adventure & Black Comedy

Connect

Creative Team

Trending

Totals reflect values captured at 11:55pm PST each day.

Three superhuman brothers are taken to a harsh planet where they must fight for their survival!

SOS Volume 2 is a 55-page black & white graphic novel that contains issues #5-7 of a limited series. SOS is a black comedy/action series that chronicles the misadventures of three brothers who were former super-soldiers in World War II in a program called the Supernatural Offensive Squad.

In Volume 1, monsters from a dimension called the Abyss threatened New York. The brothers formed a monster-hunting business called SOS to combat the interdimensional threat.

In Volume 2, the brothers now deal with extraterrestrial threats when they are transported to planet Ventron. Ventron is a hellish world ruled by the sadistic Queen Lizbella where prisoners are made to fight to the death!