Strangeville Smoke Weed: The Card Game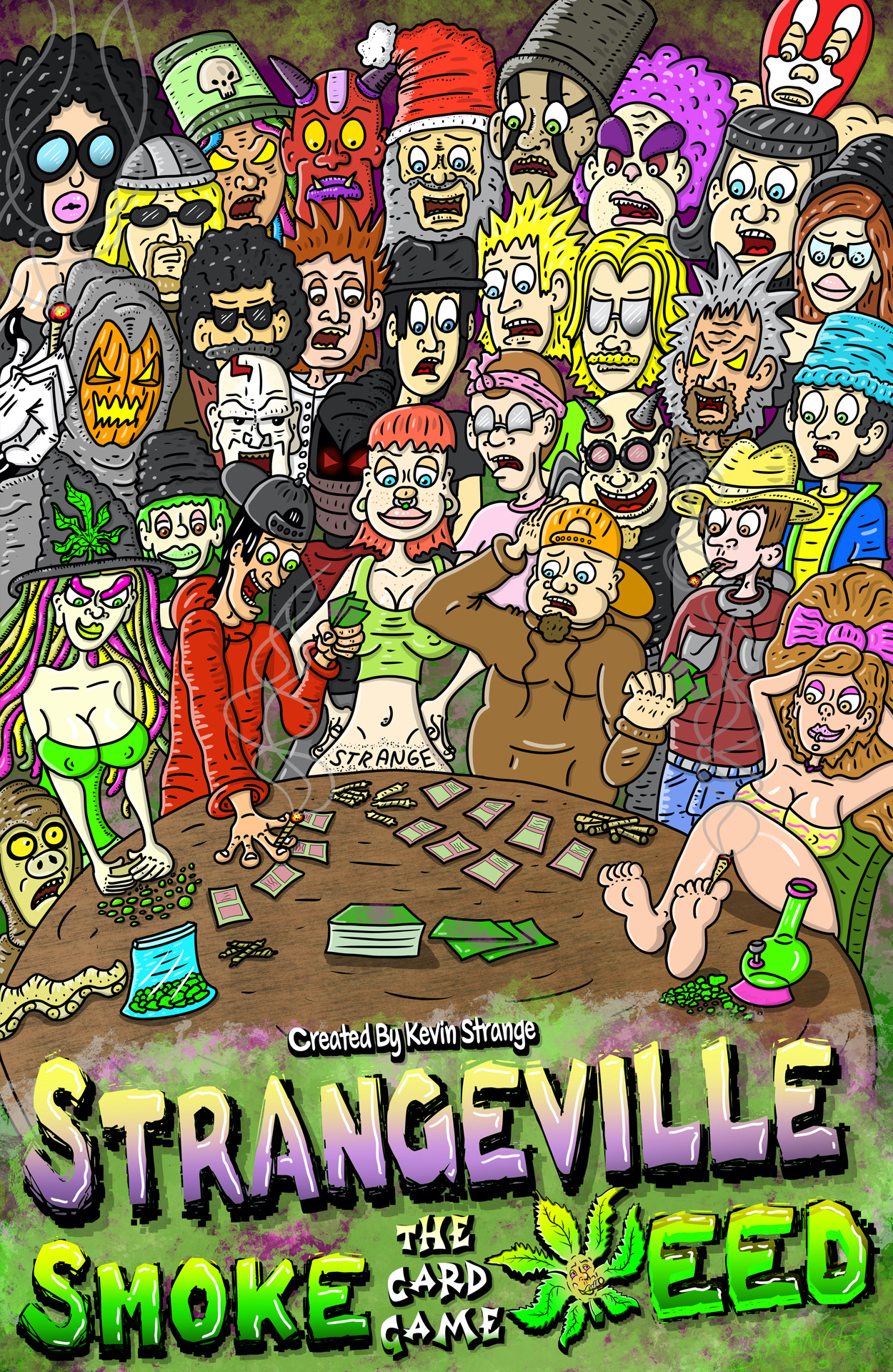 Campaign Details
Campaign Page Indiegogo
Status xClosed
Funding $1,290
Goal $500
Backers 25
Avg Contribution $51
Genre(s) Comedy & Horror & Collectible Card Game

Connect

Creative Team

The entire Strangeville Universe has been turned into this FRESH 108 card collectible game! Battle your best homies for weed supremacy!

There's a new weed dealer on the block and homie don't play that! Use the dreaded Black Mage Diary to conjure all the weirdos of Strangeville to steal, smoke and destroy your opponents weed stash and reclaim the streets of Strangeville as your own!