NIGHT STARS Vol 1 HARDCOVER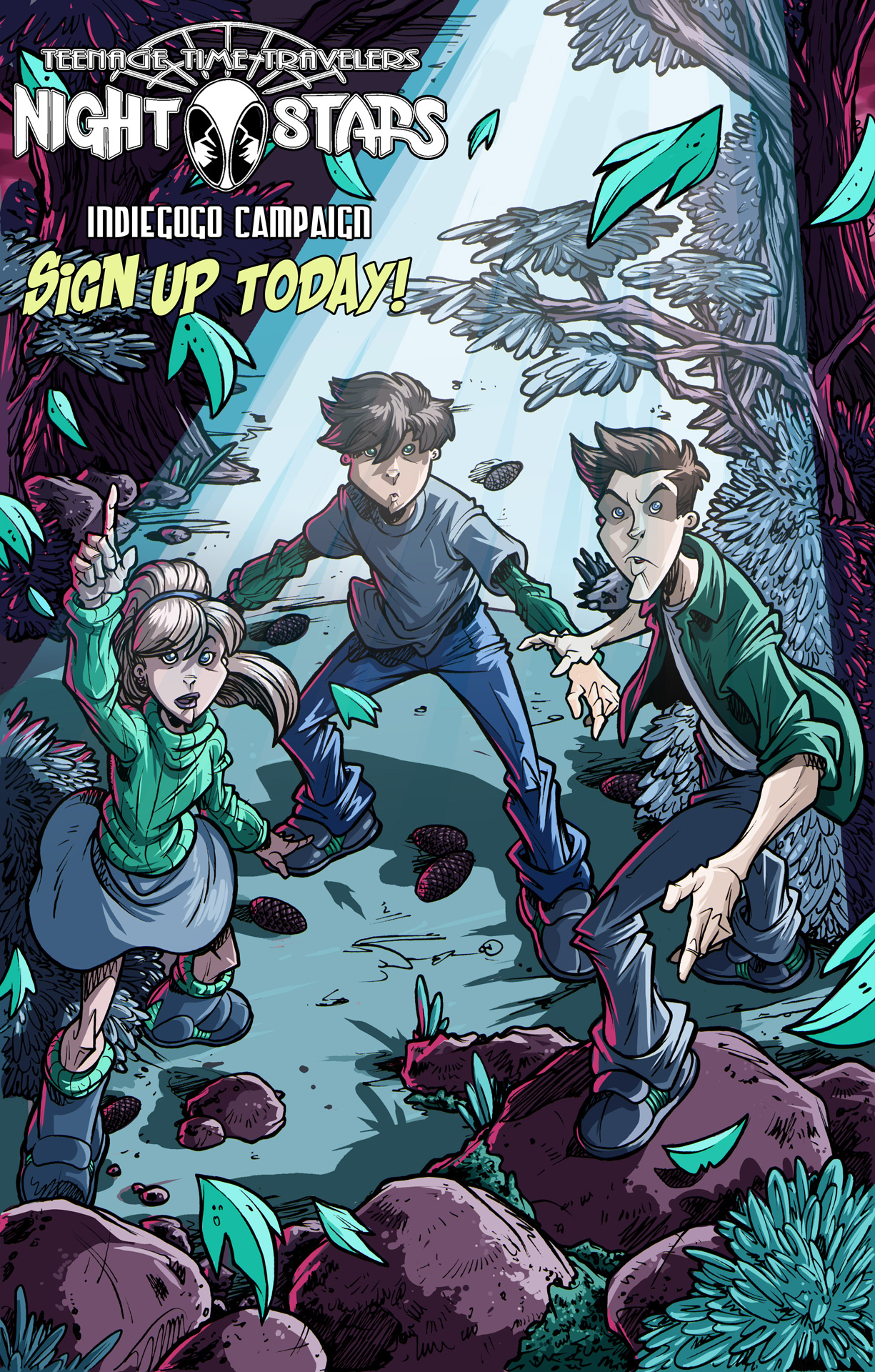 Campaign Details
Campaign Page Indiegogo
Status xClosed
Funding $6,491
Goal $10,000
Backers 124
Avg Contribution $52
Genre(s) Action/Adventure & Sci-Fi

Connect

Creative Team

The adventures of 3 Teenage Time Traveler's journeying through the past solving history's mysteries!

NIGHT STARS an 125 page hardcover, follows the adventures of Adam, John, and Leslie. Normal kids gearing up for winter vacation. One afternoon while in the woods behind their house, they stumble upon a flying saucer. Inside the strange vessel, they receive special suits that give them the appearance of the classic "little green men". They quickly discover that the saucer isn't a spaceship at all but rather a time machine, which sweeps them away on a journey throughout history!