TRIAL BY FIRE a 69 page comic book epic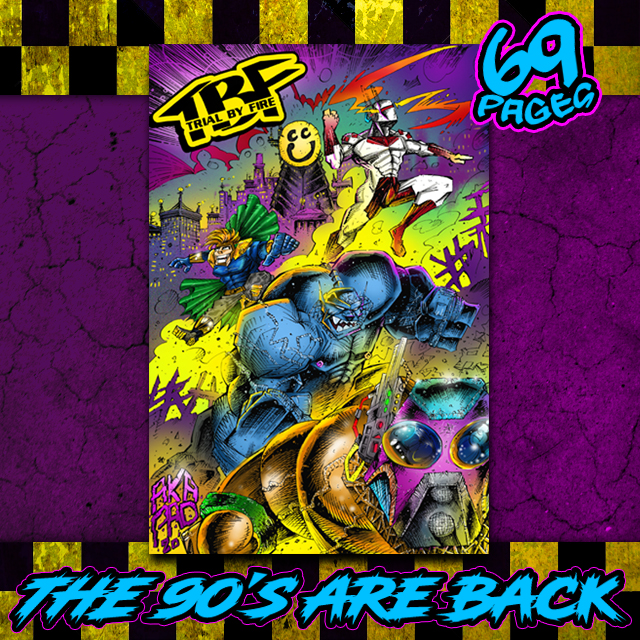 Campaign Details
Campaign Page Indiegogo
Status xClosed
Funding $773
Goal $2,000
Backers 22
Avg Contribution $35
Genre(s) Sci-Fi & Cyberpunk

Connect

Creative Team

24 years in the making this 69 page book brings back 90's style artwork and sci-fi cyber punk action.


Trial by Fires answers the question of what happens when we know our heroes are doomed and because of it all of reality will collapse. Ride this wave with the TBF team as they try and fix what cannot be fixed.