Undead Border: Escape or Die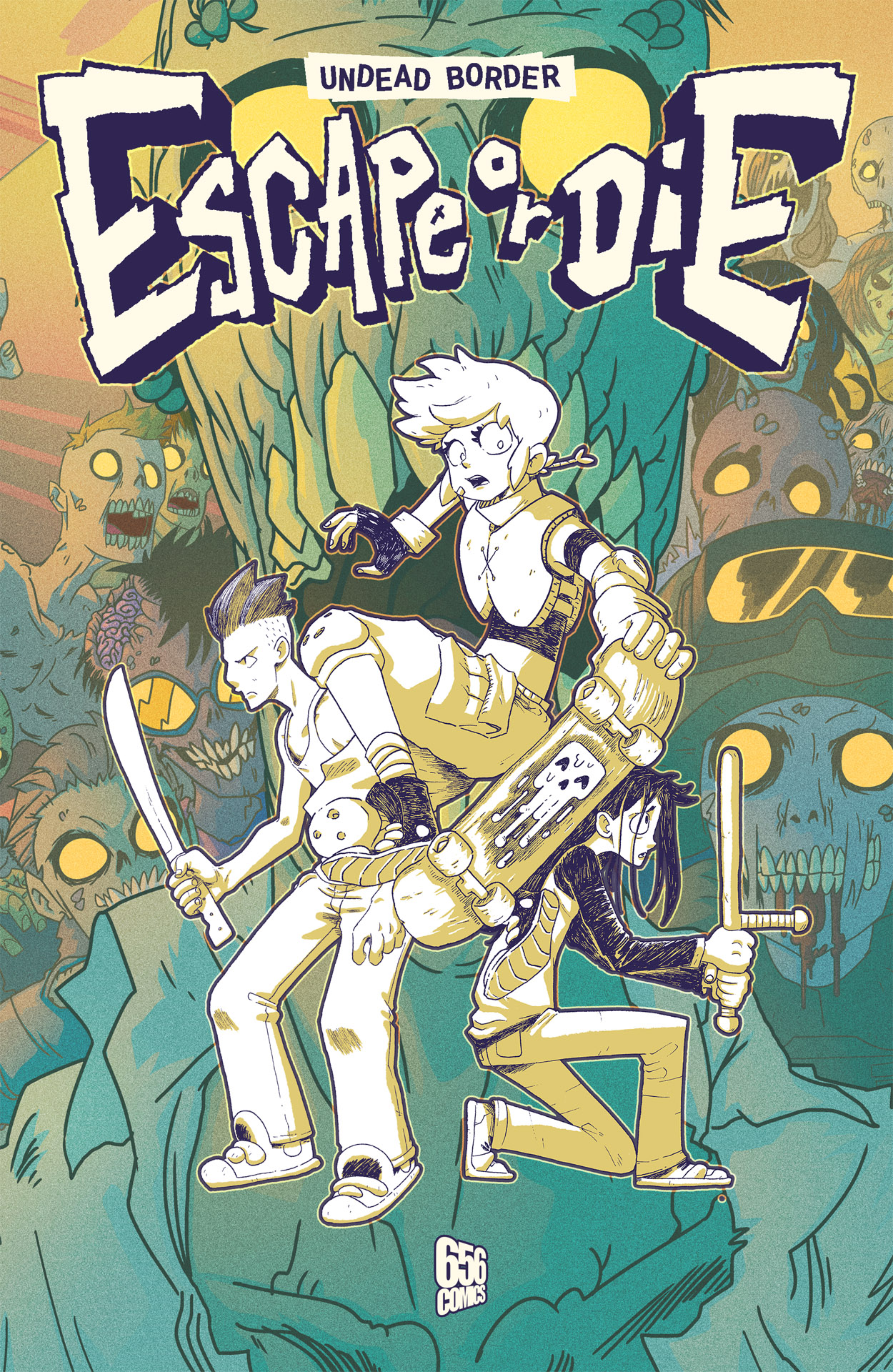 Campaign Details
Campaign Page Indiegogo
Status xClosed
Funding $5,462
Goal $3,000
Backers 93
Avg Contribution $58
Genre(s) Horror & Post-Apocalyptic

Connect

Stay Updated

Join the Mailing List

Creative Team

WriterFrancisco Arce
ArtistXavier Gutierrez
ColoristOliver Lee Arce
LettererOliver Lee Arce
DesignerDominique Arce
TranslatorRay Ramos

Trending

Totals reflect values captured at 11:55pm PST each day.

A ragtag group of teenagers must unite and traverse a zombie infested wasteland to safety.

What happens when the most dangerous border town is invaded by the living dead? Welcome to the UNDEAD BORDER. 75% of the local population succumbed to the zombie threat, 3% managed to escape from the city and the remaining 22% have been locked inside an epidemiological fence implemented by the UN to prevent the outbreak from spreading.

Lawlessness ensues and gives rise to The Commune, a criminal organization that has taken control of the border and woe to those who cross its path!

Skateboarders, Tania, Barañas and Parachute; Rulo, zombie herder, and the meek Emiliano confront The Ogre, the fearsome and eccentric captain of The Commune, and unleash a series of unfortunate events that will only leave the teens with two options… Escape or Die.

656 COMICS brings you UNDEAD BORDER: ESCAPE OR DIE, A black and white, 116-page manga style graphic novel filled with border horror and zombie carnage.