Silverline Double Feature: Teen Beetle #1 and Switchblade #1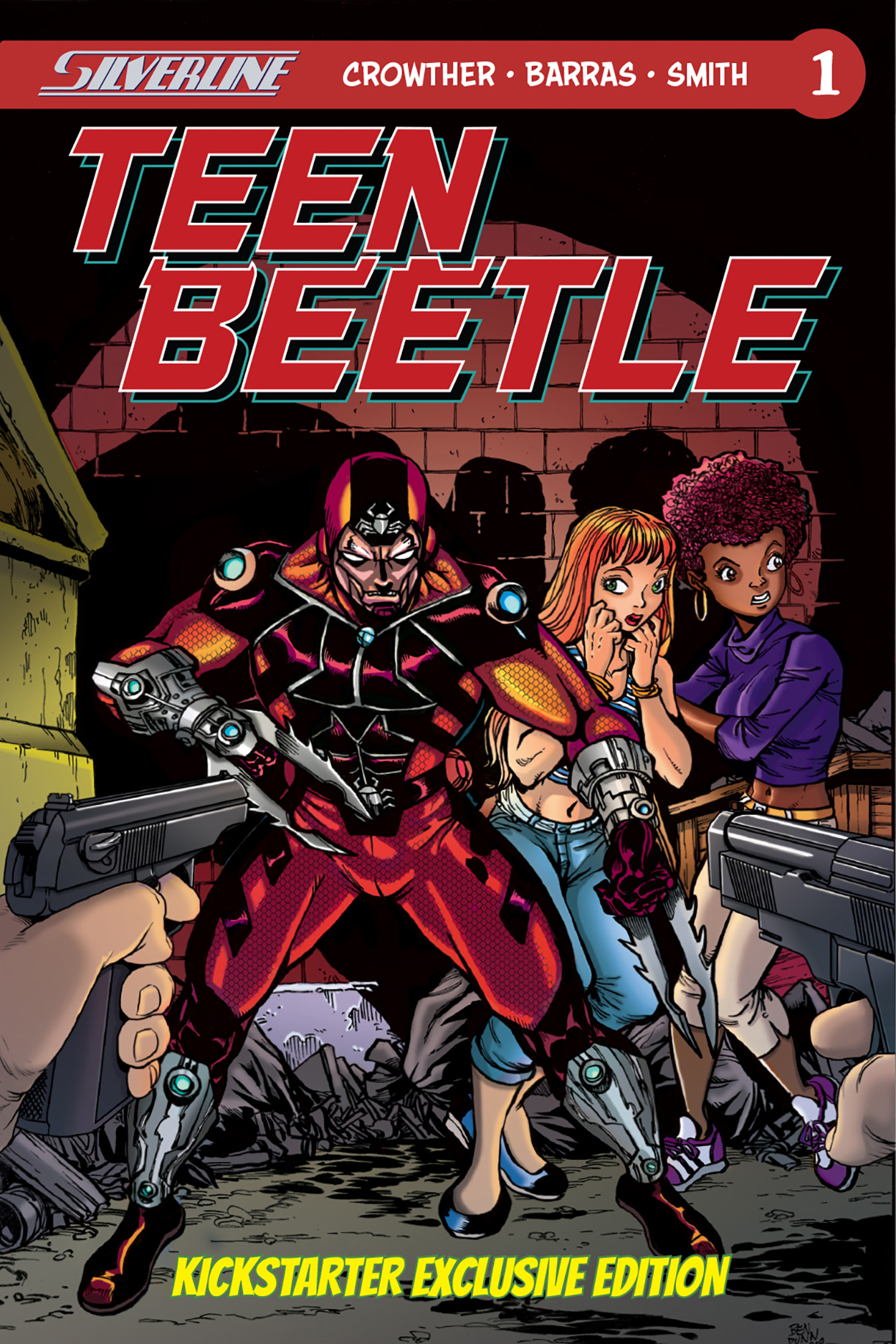 Campaign Details
Campaign Page Kickstarter
Status xClosed
Funding $3,339
Goal $2,500
Backers 111
Avg Contribution $30
Genre(s) Action/Adventure & Superhero

Connect

Creative Team

Writer Roland Mann
Writer (Teen Beetle)John Crowther
Artist (Teen Beetle)Dell Barras
Colorist (Teen Beetle)GeriLou Smith
Letterer (Teen Beetle)Hector Negrete
Penciller (Switchblade)Leonard Kirk
Inker (Switchblade)Chuck Bordell
Inker (Switchblade)David Rowe
Colorist (Switchblade)Aiden Belcher
Letterer (Switchblade)Brad Thomte

Teen Beetle: A teenager finds the historic Blue Beetle serum and uses it to fight crime. Switchblade: When the justice systems fails the people, Switchblade serves justice.

Teen Beetle: Teenage prodigy Blake Northrup draws on the scientific power of a long-held secret formula - Vitamin 2x - to transform into the Teen Beetle and bring a gang of local hoodlums to justice. The Teen Beetle's good deed does not go unnoticed however, as he soon finds himself in a violent struggle against a pair of criminal masterminds resurrected from the past -- Dr. Mantis and Sgt. Awol -- who will stop at nothing to acquire the secret formula for their own evil ambitions.

Switchblade: Scott Nathans is a boxer who is fed up with the inadequacies of the justice system. When the rapist of a young girl is set free because of an improper arrest, Scott can take it no longer and becomes the vigilante Switchblade.