Silverline Double Feature: Twilight Grimm and Friar Rush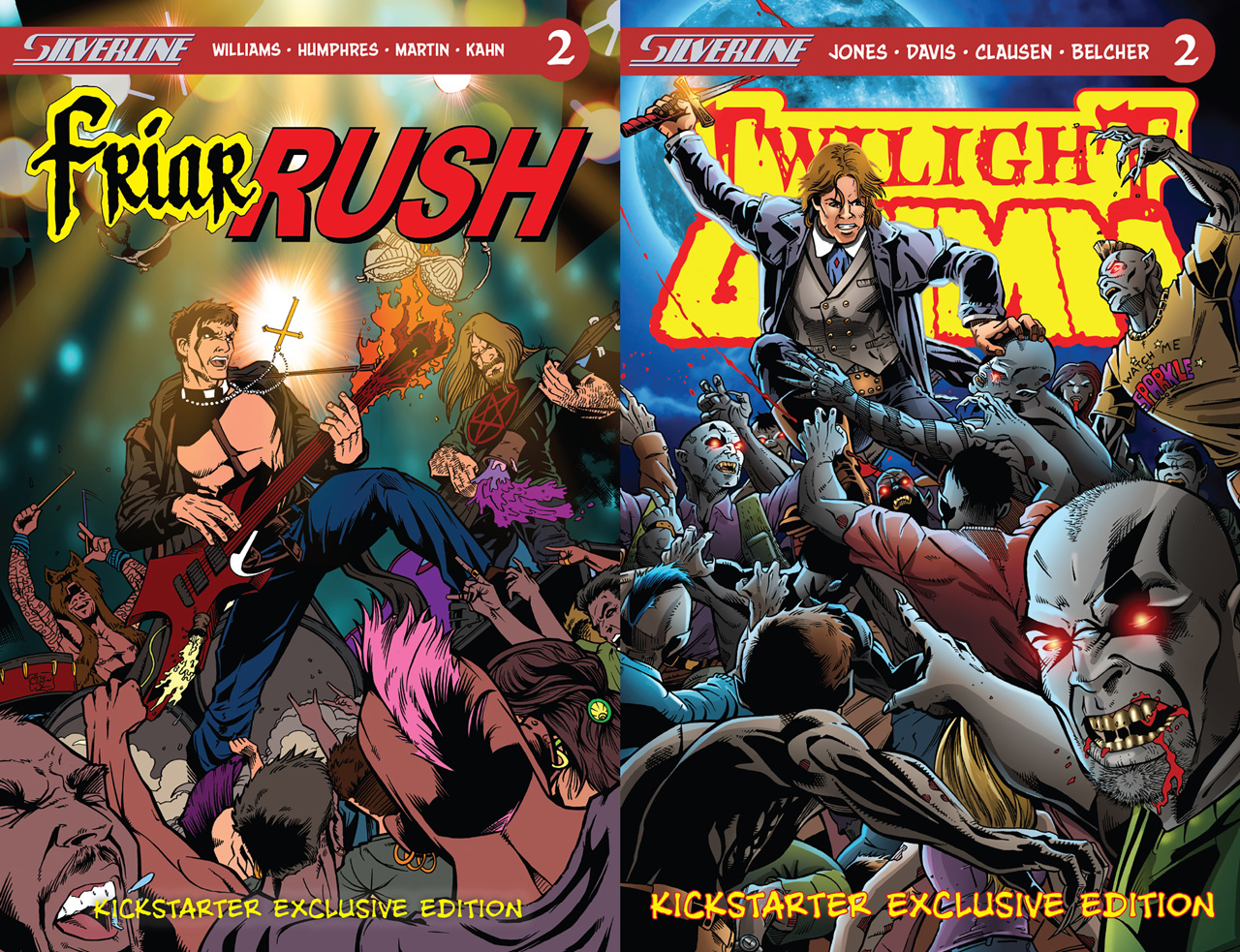 Campaign Details
Campaign Page Kickstarter
Status xClosed
Funding $3,278
Goal $2,500
Backers 86
Avg Contribution $38
Genre(s) Horror

Connect

Creative Team

Organizer Roland Mann
WriterR.A. Jones (TG)
ArtistRob Davis (TG)
ColoristMickey Clausen (TG)
LettererMike. W. Belcher (TG)
WriterSidney Williams (FR)
PencillerAaron Humphres (FR)
InkerJohn Martin (FR)
ColoristJeremy Kahn (FR)
LettererBrian Dale (FR)

Twilight Grimm: The peace between the two halves of Hallowed Heights in on the brink of destruction. Thanks to the mayor's reckless daughter, the treaty may soon be broken and the city may fall into an all out war between vampires and humans.

Friar Rush: Reporter Jake McGlover and cursed Nun Seraph, work to stop the demon Friar Rush from corrupting a televangelist and bringing about the destruction of the masses

Twilight Grimm: Hallowed Heights is city divided by a wall. On one side live upper and middle class humans; on the other side, lower class humans...and vampires. The humans in the lower class have no legal protection from the vampires because of a treaty they made with the other side. The only protection they have is the young man named Twilight Grimm.

Friar Rush: Friar Rush, 15th century trickster demon is trapped in the modern world of New Orleans and is devoted to corrupting men and women of the cloth and plans to devastate the masses by manipulating a corrupt televangelist. But reporter Jake McGlover and the cursed Nun, Seraph, race against the clock and a rock concert to avert his plans.