SIX-GUN GORILLA Graphic Novel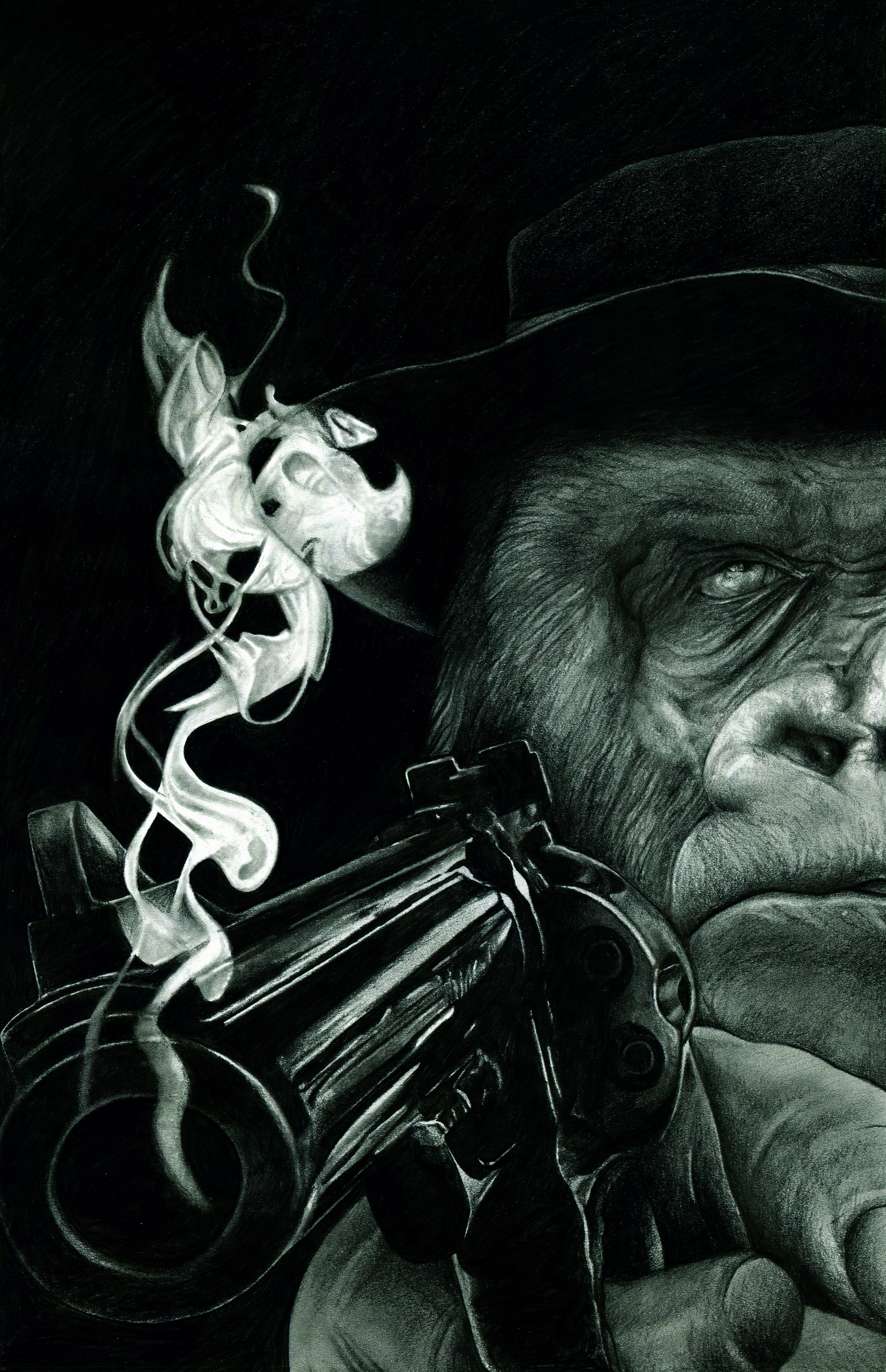 Campaign Details
Campaign Page Indiegogo
Status xClosed
Funding $8,045
Goal $3,000
Backers 200
Avg Contribution $40
Genre(s) Action/Adventure & Western

Connect

Creative Team

A very big ape with very big guns blowing very big holes in very bad people.

East Congo, 1849: A baby gorilla is orphaned when a big-game hunter slaughters his entire tribe. Placed aboard a boat to Europe, a kindly circus owner, Malloy, wins him in a card game and raises him like a son next to his daughter, Abigail, who names the tiny simian Kumba (an African word for "roar"),

Texas, 1866. Kumba has grown to maturity and become the star attraction of Professor Malloy's Traveling Circus, putting on a spectacular show as the most novel trick shot artist West of the Pecos, the Six-Gun Gorilla! Abigail and Kumba yearn to see the big cities in the East, but Malloy wants to put as much space as possible between them and the Civil War.

The war, however, comes to them in the form of Giuliano Schmidt, a Union spy wounded and on the run from hired gun Gravesend and his gang of cut-throats. When Gravesend discovers that Malloy and his circus family have been helping Schmidt, he exacts a terrible revenge. Now Kumba takes up his guns sets out on the vengeance trail, a journey that will take him unexpected places, old friends and a conspiracy that could change the course of history.