TALES FROM THE CLASSROOM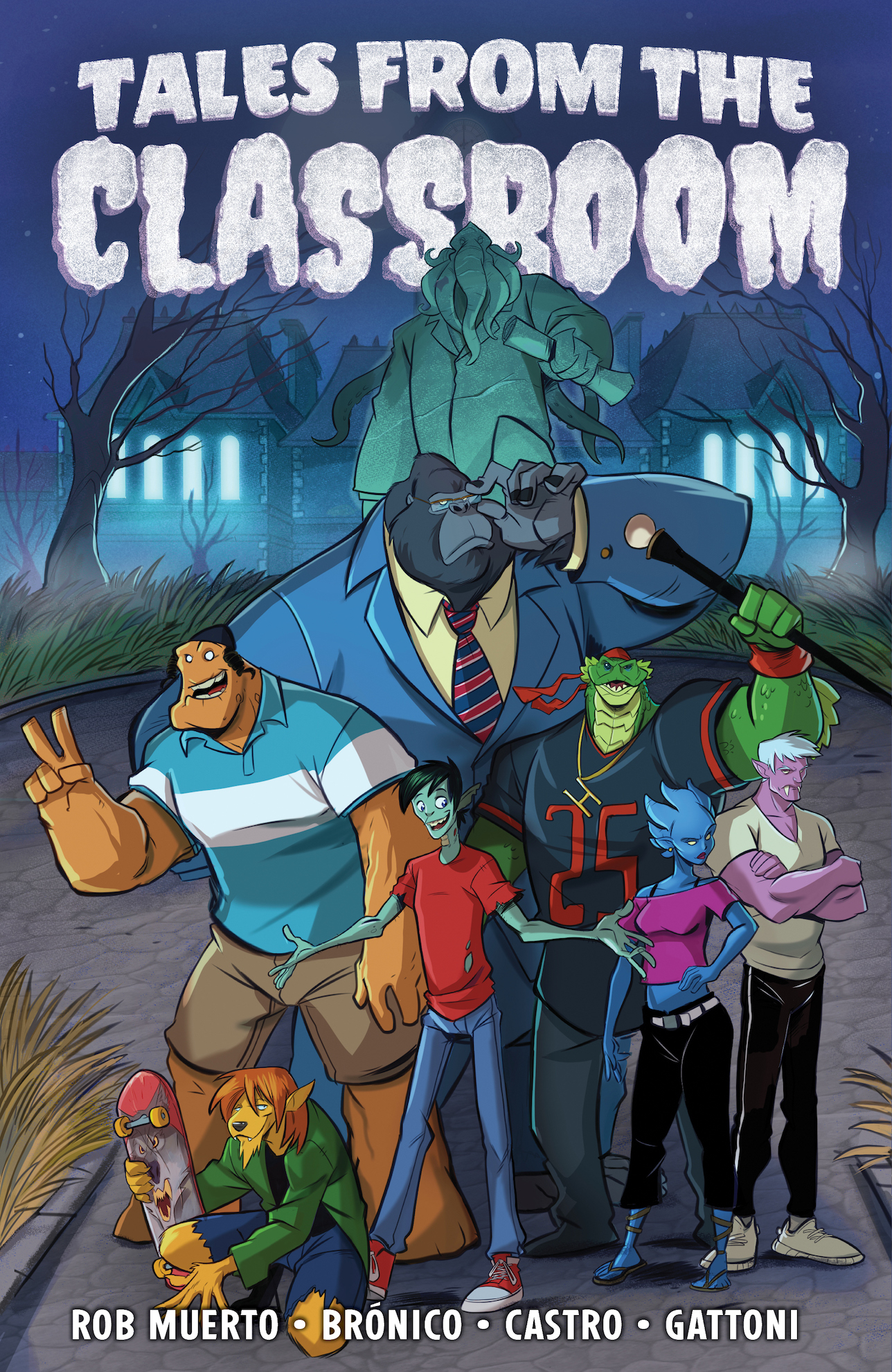 Campaign Details
Campaign Page Indiegogo
Status xClosed
Funding $4,057
Goal $2,000
Backers 184
Avg Contribution $22
Genre(s) Fantasy & Comedic Horror

Connect

Creative Team

Writer Rob Muerto
ContributorSebastián Bronico
ContributorJuan Castro
ContributorMatias Laborde
ContributorLucas Gattoni

TALES FROM THE CLASSROOM is a fun-packed postmortem romp following everyone's favorite teenage Zombie, Rob Muerto, as he struggles to adapt to his new school.

Back in Romero (his previous, all-Zombie high school) Rob used to be the coolest, most popular kid around. But when he transfers to K. Thulhu High — a multi-species school whose students include Vampires, Wolfmen and everything in between — he must come to terms with being at the bottom of the proverbial social heap.

Not only that, he has to contend with falling on the bad graces of K.Thulhu's own most popular student, Drake — a powerful Nosferatu Vampire who takes to ruthlessly bullying the poor Zombie every chance he gets.